Soaps Relying On The Return Of Fan Favorites To Help Boost Ratings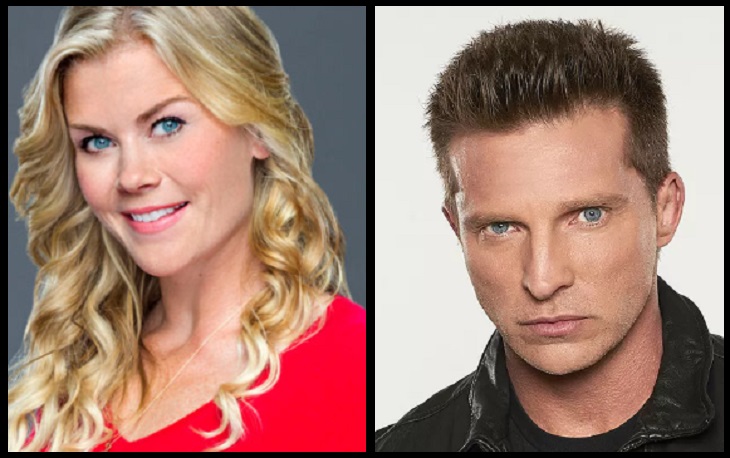 A lot of daytime television fans have noticed that some of their favorite soaps have been bringing back familiar faces and incorporating them into new storylines. And according to some of the top executives behind the scenes, it's all part of their new formula to keep viewers engaged and ratings high.
So far it seems to be working as the shows have done a great job of drawing both old and new fans while scoring plenty of Daytime Emmy Awards on the side, too.
As a matter of fact, The Bold and the Beautiful head writer Bradley Bell says that competition between the daytime soaps are so high that producers are looking for creative ways to dig a little into their rich histories while also introducing new characters, stories, and plotlines.
He recently told Variety in a new interview, "Instead of looking outside your family structure, it's better to draw from within to keep your characters engaged. The shows that have survived are the ones that have placed great emphasis and respect on their histories."
Days of Our Lives Ron Carlivati concurs. He's been working the same magic by reintroducing a few beloved characters, including Alison Sweeney's Sami.
He told Variety in the same interview, "When I heard the storyline, it was one I wanted to be a part of, and I was happy to make it work with my other commitments. The fan response was overwhelming."
LOVE THE BOLD & THE BEAUTIFUL?  SIGN UP FOR OUR B&B NEWSLETTER!
General Hospital executive producer Frank Valentini adds, "The pace of storytelling in daytime drama over the last few years has definitely accelerated with the appetites that audiences have for the story. But at the same time, for a story to have resonance and pip it needs to be played out in the real time that exists within the show and town."
Both The Young and the Restless and The Bold and the Beautiful airs weekdays on the CBS network. General Hospital airs on ABC while Days of Our Lives calls NBC home. Check your local listings for times. Also, don't forget to check back with Soap Opera Spy for all the latest news, updates and spoilers on all of our favorite daytime television show right here!
As always, more detailed spoilers and a full collection of pictures for the week in question will appear here on Celebrating the Soaps, where there will be more clues and hints over exactly what's going on.
The Bold and The Beautiful airs weekdays on the CBS network.
---
Read more news, spoilers, and gossip on our The Bold and The Beautiful homepage!
Want up-to-the-minute soaps news, spoilers, and gossip on your social feeds? Just hit 'Like' on our Facebook page and 'Follow' on our Twitter account.