General Hospital Spoilers: Thursday, January 10 – Laura's Declared The Winner – Shiloh Asks JaSam For Help – Mac Spills Crucial Info To Ryan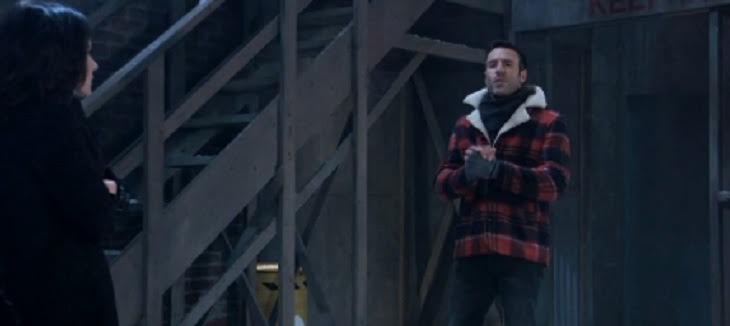 General Hospital spoilers for Thursday, January 10, tease that Hamilton Finn (Michael Easton) will bump into Alexis Davis (Nancy Lee Grahn). They haven't spoken for a while, and since they were at one time interested in each other romantically, this could be an awkward conversation. But it looks like the two of them will handle it well, and they'll even chat about Finn's relationship with Anna Devane (Finola Hughes).
Meanwhile, Peter August (Wes Ramsey) will get an earful from Lulu Falconeri (Emme Rylan). Lulu's just had a very interesting conversation with Margaux Dawson (Elizabeth Hendrickson) in which Margaux admitted there was a link between Ryan Chamberlain (Jon Lindstrom) and the recent Port Charles murders. Lulu will fill Peter in on the link, and Peter will want to know Lulu's intentions going forward. "Say you find this missing link, what are you going to do with it?" he'll ask her.
Next, on the new GH episode on Thursday, January 10, the election returns will be in. As Ned Quartermaine (Wally Kurth) and Olivia Quartermaine (Lisa LoCicero) anxiously watch the news from their home, Laura Collins (Genie Francis) and her gang will watch from The Floating Rib. It looks like Laura will be declared the winner!
Carly needs some good news, West Coast. Could Laura's promise to reform Ferncliff become reality today? An all-new #GH STARTS NOW on ABC! #GH55 pic.twitter.com/2WQc39tsOQ

— General Hospital (@GeneralHospital) January 9, 2019
On the pier, Sam McCall (Kelly Monaco) and Jason Morgan (Steve Burton) will hang out and talk about the recent goings-on in their lives. But they'll soon be interrupted by Hank Archer (Coby Ryan McLaughlin), aka "Shiloh." Shiloh will appear out of the shadows saying how fortunate he is to find Sam and Jason. He'll want them to help him with something, but Jason and Sam will be suspicious. This guy's trouble.
Finally, on Thursday, January 10, Mac Scorpio (John J. York) will reach out to "Kevin" (Jon Lindstrom) and share some crucial details about the recent Port Charles murders. Mac's just learned from Jordan Ashford (Briana Nicole Henry) and Curtis Ashford (Donnell Turner) that the killer is taking his victims' driver's licenses, just like Ryan did all those years ago. Mac will tell Ryan about the find, but will this alter Ryan's course of action going forward?
It looks like we're in for a great episode on Thursday! Stay tuned to the ABC soap and don't forget to check Celebrating The Soaps often for the latest General Hospital spoilers, updates, and news.