William deVry Confirms Three-Year Deal With General Hospital – Return Ties Into Steve Burton's?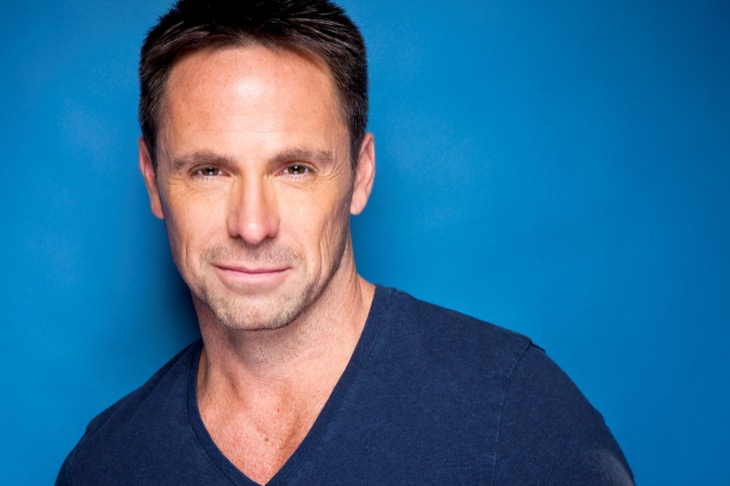 General Hospital fans are celebrating the return of a fan favorite! That's because William deVry is coming back as there are new reports that say the veteran soap actor has managed to seal a three-year deal with General Hospital.
In fact, William himself has hinted that fans will be seeing him reprise his role as Julian Jerome very soon. The handsome actor told Soap Intel that his triumphant return is in the works, as he's just signed on with a new three-year contract.
Related: Hayden Self Destructs – Is This The Last We See Of Her?
William told the site that he's looking forward to working with the all-star cast again, as there is a lot more to tell as far as Julian's story is concerned. He also confirmed that he will be taping new episodes in mid-October.
If that weren't enough, William was also asked about Julian's future with Alexis. He told the site, "I think Julian knows that being a couple again with Alexis is almost out of his hands. And in order to save his entire family, he had to sell something. In other words, what he was trying to sell, could ultimately, compromise and sacrifice his relationships with his entire family. It's really a no win scenario. He needs help now. Where that help will ultimately come from is the million dollar question."
Related: Brianna Brown Lands Recurring Role On Dynasty
While both General Hospital producers and William deVry have been very quiet about the details surrounding his return, it's safe to say that fans are very excited to see him back at Port Charles again. Some even believe that Julian's new plot possibly ties in with Steve Burton's return.
Affiliate links included below. Thanks for your support!
Tell us, are you excited to see more of William deVry in the coming weeks? Let us know by sounding off in our comments section below. Also, don't forget to check back with Celebrating the Soaps for all the latest news and updates on William deVry along with General Hospital spoilers right here!
Save
Save
Save
Save
SaveSave
SaveSave