Neighbours Spoilers: Terese Willis' Love Triangle Gets Even More Complicated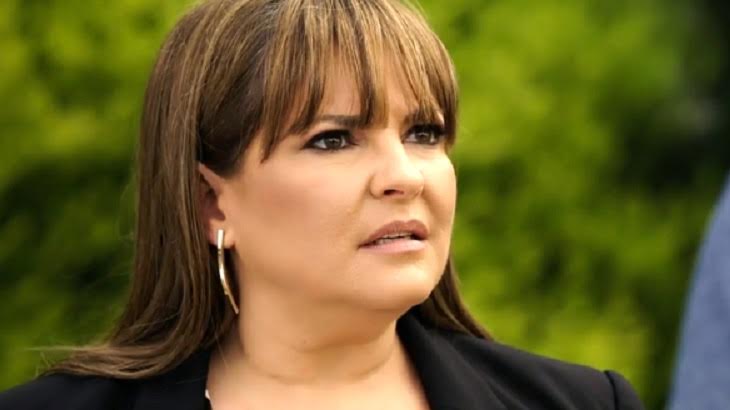 After Piper instructs Paul Robinson to avoid her mother in next week's Neighbours episodes, Terese Willis is forced to set the record straight.
Terese becomes confused next week on Neighbours when Paul repeatedly finds reasons to avoid her. He was so keen to spend time with her in the hospital – so what has made him disappear now? It's clear that she is missing their usual banter.
What Terese doesn't know is that Paul is keeping his distance under the instruction of her daughter Piper, who doesn't want any more drama after her health problems. As she's decided to reunite with Leo, Piper doesn't want any more love drama to get in the way.
When Terese offloads to Piper about how Paul is being standoffish with her, she is forced to admit that it was her who ordered Paul to stay away. Terese is angered – she doesn't need her daughter to get involved in her friendships and relationships, especially when her assertions are wrong in the first place.
Love is in the air! #DAYS pic.twitter.com/KKgZwLmpOM

— Days of our Lives (@nbcdays) January 21, 2019
She therefore seeks out Paul and clarifies everything to him, ensuring him that there is no need to stay away from her. She is keen for the two of them to be friends, even when she is in a relationship with his son.
However, it soon becomes clear that she's having doubts about getting back with Leo in the first place. Unsure what to do, she seeks guidance from a surprising source – ex fiancé Gary Canning. He suggests that she is overthinking too much, and that what she's got going on with Leo is good, so don't stress about it.
Terese believes that their relationship needs more passion, which will hopefully bring them closer together. But is that really what she wants?
Tune in to Neighbours on Thursday 31st January to watch the storyline begin.
Check out our exclusive Neighbours spoilers page for more details!
Want up-to-the-minute soaps news, spoilers, and gossip on your social feeds? Just hit 'Like' on our Facebook page and 'Follow' on our twitter