'90 Day Fiance' Shocker: Larissa & Colt Secretly Married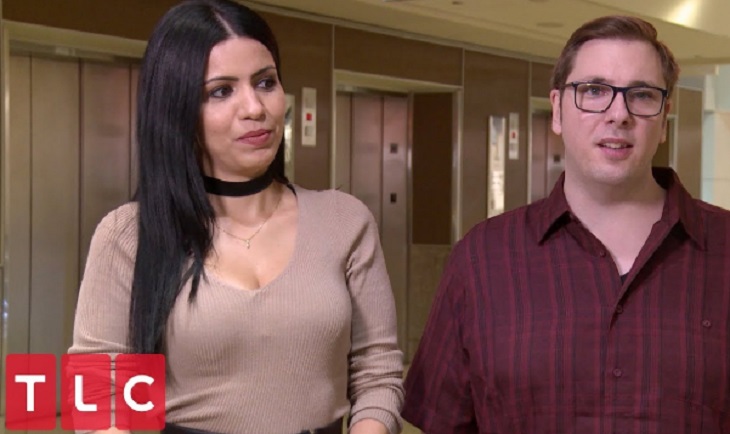 Well, here's a surprise! Larissa Dos Santos Lima and Colt Johnson, current stars of this season's "90 Day Fiance," are secretly married! A photo of their marriage document was recently published by People. Apparently, Larissa and Colt got married in Nevada last June 24, 2018.
Their marriage came months before Larissa was arrested for domestic battery. Just a month ago, it was reported that authorities responded to a "family disturbance" at Larissa and Colt's residence.
"Two people were contacted at the home who were arguing. At the conclusion of the investigation, it was determined that Dos Santos had committed Battery Domestic Violence on her husband and transported to the Clark County Detention Center," the Las Vegas Metropolitan Police confirmed.
After the incident, Colt took to social media to explain their situation. The reality star confirmed that her Brazilian partner suffers from "high anxiety and depression."
"She over-reacted to problems that do not exist. I proceeded to deactivate her phone to try to defuse a situation," Colt wrote on Instagram. "She felt this action was a threat towards her and tried to reach out for help. Not long after her cry was posted, the police came and knocked down the front door. They drew their guns at me and handcuffed me."
Colt further explained that he did not press charges against his wife. However, it is a state policy for officials to make an arrest in cases of domestic abuse. Larissa was released from jail two days later.
Larissa and Colt could go down in "90 Day Fiance" history as the show's more controversial couples. Aside from their personal issues, Larissa has to deal with Colt's family members who are strongly against the 32-year-old Latina.
The two met over the internet and had a whirlwind relationship. They decided to meet up in Mexico, and Colt proposed to Larissa just five days after.
Watch their romance unfold and lead up to their wedding on "90 Day Fiance" Season 6, airing every Sunday, 8 p.m. on TLC.
Want up-to-the-minute soaps news, spoilers, and gossip on your social feeds? Just hit 'Like' on our Facebook page and 'Follow' on our Twitter account.