Alaskan Bush People Star Bear Brown Teases His Discovery Channel Paycheck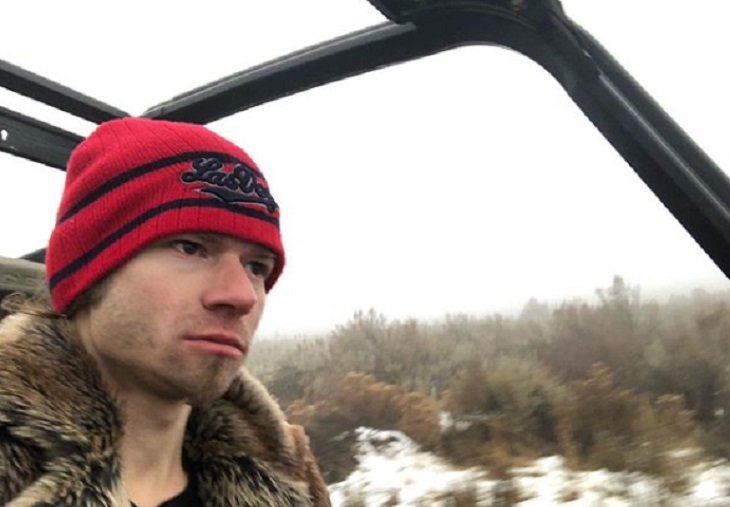 Alaskan Bush People star Bear Brown who considers himself as the "King of Extreme" shared a cheeky photo of him holding a $5 bill on Instagram. The image was captioned, "I just got paid for my five years of service working with Discovery!!!! Just joking…… I don't make that much!!"  "Couldn't resist!! Sorry Discovery guys! Hahahaha!!!" he added.
His Instagram followers took the joke well. One fan said, "Aww, don't worry Bear – we all know how valuable you are — Priceless!!!" while another commented, "Funny hahahaha just loving the jokes."
It was quite obvious that Bear was feeling chipper following the Thanksgiving celebration with his family. Although Matt, Bam, and Noah were not there with them, one could surmise that he felt good after spending the holiday with his dad Billy, mom Ami, brother Gabe, as well as sisters Snowbird and Rain.
Bear also posted a family photo, which was taken during the holiday. In the caption, he thanked all his fans for their kindness and words of encouragement. He also thanked everyone from the Alaskan Bush People show. He also gave a shout out to all those who care more for others than themselves. He emphasized that everyone is equal and that no one is more important than anyone.
Bear himself has lots to be thankful for. He felt grateful for having his parents and siblings by his side. Fans of the show know that the family's matriarch fought a hard battle with cancer, which almost caused her demise last year. With extensive treatment, unrelenting faith, and family support, Ami has been on remission since earlier this year. The family has relocated to their new home in Washington where she will continue her recovery.
Bear said his mom's worsening condition last year scared him to death. He's very happy that his mom was given another shot at life. He added that she's gradually recovering and she's doing good so far.
Want up-to-the-minute soaps news, spoilers, and gossip on your social feeds? Just hit 'Like' on our Facebook page and 'Follow' on our Twitter account.