The Walking Dead Season 9 Spoilers: Rick and Maggie's Feud To Take Center Stage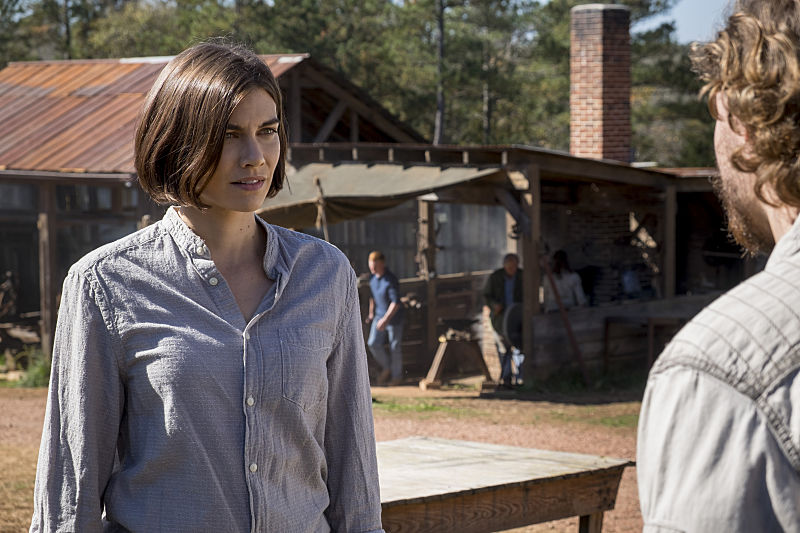 The Walking Dead Season 9 spoilers indicate that the next season is going to be one of the most intense ones yet – with plenty of twists and turns along the way. In fact, things will be taken up a notch when a serious feud begins to brew between Maggie (Lauren Cohan) and Rick (Andrew Lincoln). It looks like there's a slim chance that they will become allies before they both leave the show.
According to a new teaser trailer, fans can expect to see Rick and Maggie get into a deep misunderstanding. This will lead to a feud and unfortunately, very little time for a reconciliation, especially if it were to happen before both actors leave the show.
As many fans remember, Rick finally captured Negan before the end of Season 8. But much to everyone's disappointment, Rick chose to imprison Negan instead of killing him right away. This might have put a strain on his relationship with Maggie, as they are definitely no longer friends.
Meanwhile, The Walking Dead producers have not made any official statements about Lauren Cohan leaving the show. It's still a mystery as to how her character will be removed from the show. Yet, reports indicate that she's only filmed scenes for the first half of The Walking Dead Season 9, as she is moving on to a new show called the Whiskey Cavalier.
The Walking Dead Season 9 returns to the AMC network on Sunday, October 7 at 9 pm EST. In the meantime, let us know what you think by leaving us a line with your thoughts in our comments section below. And as always, don't forget to check back with Celebrating the Soaps for all the latest news, updates and spoilers on The Walking Dead Season 9 and all of your favorite primetime television shows right here!
Photo Credit: Gene Page/AMC