Andy Cohen Reveals If Lisa Rinna Quit Or Got Fired From Real Housewives Of Beverly Hills!
Days Of Our Lives alum Lisa Rinna recently stunned the Real Housewives Of Beverly Hills (RHOBH) with her exit news. But the drama didn't end there. And fans have continued to debate whether Rinna quit, got fired, or ended up in the category known as "put on pause."
But now Real Housewives exec producer Andy Cohen feels ready to end those rumors. And Cohen revealed if Lisa quit, earned the Pause button, or got fired. Find out the answer below.
Real Housewives Spoilers – Lisa Rinna Gets 'So Chaotic'!
Andy Cohen knows that when Lisa Rinna announced her exit from the Real Housewives of Beverly Hills (RHOBH) in January 2023, she sparked more questions than answers. And ever since the Days Of Our Lives alum ended her eight seasons on RHOBH, fans have argued over if she quit, got fired, or got put on pause. However, Rinna insisted that she resigned. But Bravo typically doesn't confirm or deny such comments from existing stars. And that made the rumors continue, pointed out Hollywood Life.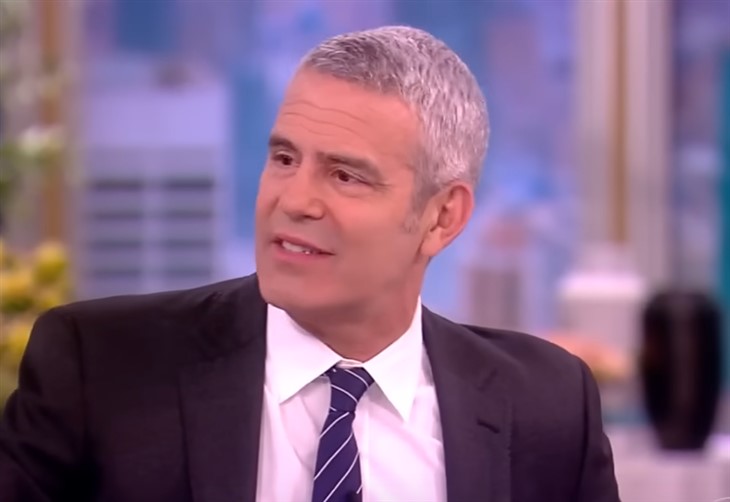 But Andy Cohen decided to halt those rumors about Rinna in his new book, "The Daddy Diaries: The Year I Grew Up." And during a recent appearance on SiriusXM's Smith Sisters Live, Andy discussed the situation with the show's hosts Lauren, Mariah and Rachel Smith. He admitted that he spilled "the tea about Rinna quitting the show after the Beverly Hills reunion."
And Lauren called Cohen's remarks in his book "wild. Because I had understood the narrative as [Lisa Rinna] having been fired. And I was mind-blown when [Rinna] texted immediately that night after the reunion being like, 'I'm out.' But then it was like, 'Actually no I'm not.' And then it's like, 'Well, now you're on pause.' It was so chaotic."
Andy Cohen spills the tea on Lisa Rinna's exit from #RHOBH. pic.twitter.com/BwnqAJgRZw

— E! News (@enews) May 13, 2023
RHOBH Spoilers – Could Lisa Rinna Return?
However, Andy sought to clarify what happened in his new book. And he recalled how the season 12 reunion ended filming in Sept. 2022. But at the end of the day, he met with the producers "wondering if there was a path forward for" Lisa Rinna. Because Rinna had "made a federal case" about Kathy Hilton's alleged Aspen meltdown on the show, fans felt outraged.
As a result, Cohen felt relieved when Lisa sent Andy a text at midnight after the reunion taping about quitting the show. And he viewed her decision as the correct and wise move. However, Cohen admitted he wished that the Days Of Our Lives alum had exited on a more positive note rather than her feud with Kathy. But then Lisa reportedly changed her mind. And that made Cohen investigate to see if Rinna still felt "in quitting mode."
But as the reunion began airing, the sentiment from fans seemed to go against Rinna. And seeing fans boo Lisa at the Bravo convention confirmed that feeling. As a result, Andy penned in his diary, "I think [Lisa] should go on pause." But he added that she should "absolutely come back.
Feels like she has a toxic relationship with the show at this point," Cohen admitted. "And taking a breath away could do everyone good." And in his epilogue, Andy concluded, "We mutually agreed with Rinna that she should take a break from the show." But he added that the break represents "a real pause."
Tell us what you think. Do you hope that Days Of Our Lives alum Lisa Rinna returns to Real Housewives Of Beverly Hills? And after you share your views, check back on our site for more reality TV news.