All About Meghan Markle's Favorite And Celeb Approved Accessory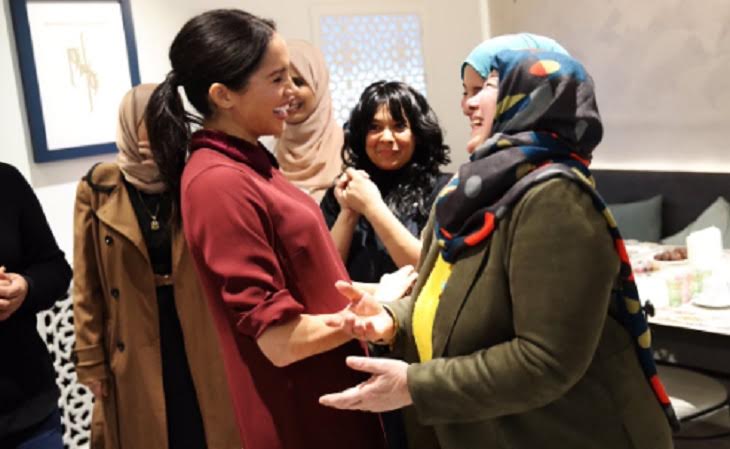 Meghan Markle mania is in full swing this year as fashionistas on both sides of the pond can't get enough of the former Hollywood star's amazing style. And now we've got all the details about Meghan's favorite and celeb-approved accessory: her gold hook earrings!
According to People Magazine, the Duchess of Sussex is getting rave reviews for her gold hook earrings, which are designed by British jeweler Shaun Leane. The earrings have become so popular that many celebrities are now sporting them too, including reality television star Kendall Jenner, and models Anja Rubik and Cara Delevingne.
But it's Meghan Markle who is getting the most attention for wearing the must-have earrings. That's because she's managed to wear them with some show-stopping outfits during her royal engagements and public appearances.
Congratulations John Moore and Theresa Cosgrove, today honoured by The Duke of Cambridge with The Queen's Gallantry Medal and The Queen's Commendation for Bravery. #Investiture pic.twitter.com/qm1eJYd6YH

— Kensington Palace (@KensingtonRoyal) November 29, 2018
As a matter of fact, Shaun Leane recently admitted that Meghan Markle is someone he has in mind whenever he works on new designs. That's because she's a modern, stylish royal who is very self-confidant about her style. And according to the designer, that's what makes the Duchess a fashion icon in the making. Meghan has worn the earrings on numerous occasions, including Queen Elizabeth's 92nd birthday party and during her recent state trip to Australia, New Zealand, Fiji and Tonga.
LOVE MEGHAN MARKLE & THE ROYAL FAMILY?  SUBSCRIBE TO OUR ROYAL NEWSLETTER, HERE!
"I'm very flattered that Meghan wears our work," Leane told People Magazine from his atelier and showroom in London's Mayfair. "She dresses very elegantly, very chic, with very clean lines but with a really nice strong silhouette. It's very confidant."
In the meantime, let us know what you think by leaving us a line with your thoughts in our comments section below. And as always, don't forget to check back with Celebrating the Soaps for all the latest news and updates on Prince Harry, Meghan Markle and the rest of the royal family right here!