Camilla Parker Bowles Opens Up About Meghan Markle Family Drama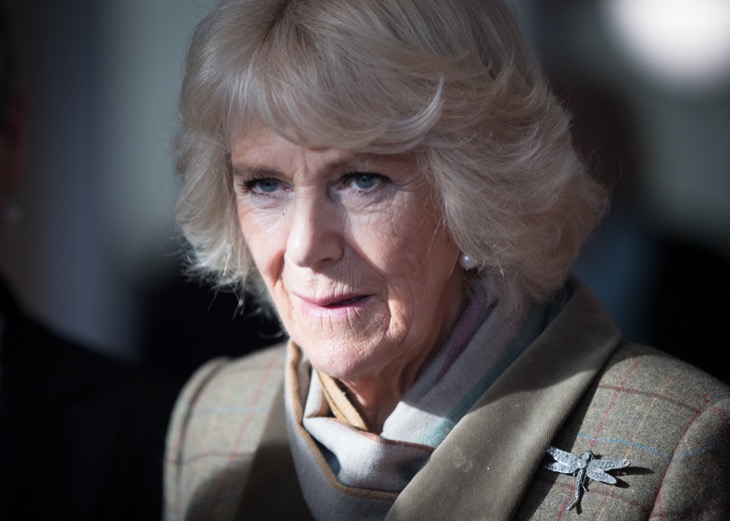 Camilla Parker Bowles is opening up about Meghan Markle's family drama for the very first time. As a matter of fact, Prince Charles' wife subtly hinted that the rest of the royal family were worried that Prince Harry and Meghan Markle's wedding would be ruined over all the chaos that was going on with Thomas Markle and his last minute decision not to travel to London for the wedding. But thankfully, everything went as planned.
According to Good Housekeeping, Camilla said she was relieved that the wedding was a massive success and that at the end of the day, everyone had a good time. Meghan's father Thomas was supposed to travel to London for the big day, but had last minute heart surgery in Mexico a few days prior to the wedding.
Camilla apparently made a few remarks during a visit to 5 News in London. While she said that the wedding itself was uplifting, no one was sure what would happen next at any given time. Luckily, Prince Charles stepped in to walk Meghan Markle down the aisle.
She said, "It was such a lovely day. Just everything went right. We all wondered whatever would happen next and then everything went right. The only thing is that we are all losing our voices now."
LOVE MEGHAN MARKLE?  SUBSCRIBE TO OUR MEGHAN MARKLE NEWSLETTER, HERE!
Prince Harry and Meghan Markle tied the knot in front of 200 guests at Windsor Castle on Saturday. Meghan's extended family, including her half-sister Samantha Markle, said it was insulting that their father got snubbed at that he wasn't even offered a royal coat of arms. Meghan, who is now being referred to as the Duchess of Cambridge, has not responded to any of Samantha's remarks.
In the meantime, let us know what you think by leaving us a line with your thoughts in our comments section below. And as always, don't forget to check back with Celebrating the Soaps for all the latest news on Meghan Markle!
As always, more detailed news and a full collection of pictures will appear here on Celebrating The Soaps, where there will be more clues and hints over exactly what's going on.
---
And visit our dedicated Meghan Markle page for all the latest news, interviews and photos!
Want up-to-the-minute soaps news, spoilers, and gossip on your social feeds? Just hit 'Like' on our Facebook page and 'Follow' on our Twitter account
Photo by Matt Cardy – WPA Pool/Getty Images