Here's What Buckingham Palace Is Doing To Stop The Kate Middleton And Meghan Markle Feud Reports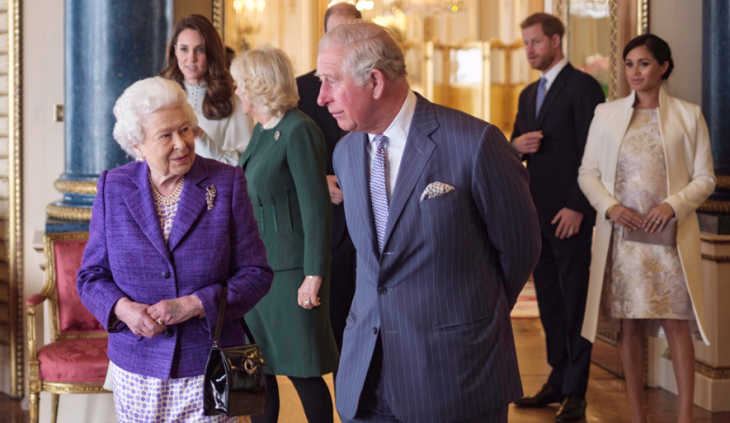 It looks like Buckingham Palace is taking matters into their own hands after many royal critics have used their social media accounts to post rather hateful comments about Kate Middleton and Meghan Markle.
According to CNN, the British royal family has recently released a new set of guidelines to help social media users show courtesy and kindness when commenting on its online posts, and especially when commenting on photos that depict Kate and Meghan.
This comes after several reports indicated that royal fans and critics were causing people to say rather unkind things about Kate Middleton and Meghan Markle. This led to reports of a rivalry between the two duchesses in the media.
The guideline states: "The aim of our social media channels is to create an environment where our community can engage safely in debate and is free to make comments, questions and suggestions. We ask that anyone engaging with our social media channels shows courtesy, kindness and respect for all other members of our social media communities."
Buckingham Palace Hasn't Commented On So-Called Feud
In addition, the royal family asks that online users not post comments that contain spam, be defamatory, obscene, offensive, or promote discrimination of any kind. The royal social media team also doesn't want to see anything that is off-topic, irrelevant, or "unintelligible."
Needless to say, Buckingham Palace has not made any direct comments about the so-called feud, or Kate and Meghan's relationship for that matter. Both the Duchess of Cambridge and the Duchess of Sussex have made an effort to show that they not only get along well, but enjoy each other's company too, especially while out in public.
The Duke and Duchess of Sussex will attend a Commonwealth Day event at Canada House @CanadianUK on Monday 11th March. The event will showcase and celebrate the diverse community of young Canadians living in London and around the UK. pic.twitter.com/mmy6EQLGHf

— Kensington Palace (@KensingtonRoyal) March 5, 2019
In the meantime, let us know what you think by leaving us a line with your thoughts in our comments section below. And as always, come back to Celebrating the Soaps for all the latest news and updates on Kate Middleton, Meghan Markle and the rest of the royal family right here.
Visit our dedicated Celebrating The Soaps Meghan Markle page for all the latest news, interviews and photos!