Kate Middleton And Meghan Markle's Next Joint Appearance Revealed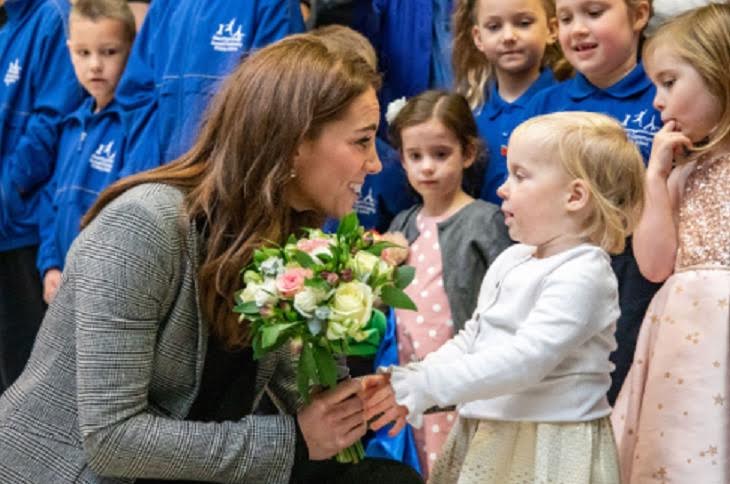 It looks like fans will soon be able to see the Duchess of Cambridge and the Duchess of Sussex join forces once again! There's a new report that says Kate Middleton and Meghan Markle's next joint appearance has been revealed and it looks like it's a scheduled date that's right around the corner.
According to new reports, both Kate Middleton and Meghan Markle are expected to attend the Festival of Remembrance Service together, along with the rest of the royal family. It will be an especially important event for Meghan's husband, Prince Harry, as he will be making his debut at the Royal British Legion event. Even though Harry has served in the army for ten years, he's never attended the event before.
The Festival of Remembrance Service will kick off at the Royal Albert Hall, where fans can see the royal family come out in full force. The event is a way for the Royal British Legion to say thank you to all who served, sacrificed and changed the world in so many different ways.
During the wreath laying, submariners from several generations read a roll call of submarines lost. pic.twitter.com/MDDRh8jCZ6

— Kensington Palace (@KensingtonRoyal) November 4, 2018
As many royal fans can remember, the last time Meghan and Kate were seen together was at the Wimbledon tournament over the summer. And while the media and gossip blogs would like to think that the two ladies are bitter rivals who don't get along, that doesn't seem to be the case at all. Both Kate and Meghan looked like they were at ease with one another and better yet, had a very good time spending the afternoon as sister-in-laws, royals, and friends.
In the meantime, let us know what you think by leaving us a line with your thoughts in our comments section below. And as always, don't forget to check back with Celebrating the Soaps for all the latest news and updates on Meghan Markle, Kate Middleton and the rest of the royal family right here!