Kate Middleton Expands Royal Resume
Royal family news and updates reveal Kate Middleton receiving several new titles from King Charles. And the Princess of Wales isn't alone in earning new honors. In all, nine royal family members received new military appointments.
Find out about King Charles and Buckingham Palace's announcements regarding expanding royal resumes. And learn how Kate's honors include a link to her own relatives. Get all the details below.
King Charles Shares New Military Appointments
A month prior to King Charles' first Accession Day, he joined Buckingham Palace in revealing new military appointments for multiple royal family members.
And the honors included special recognition for Kate Middleton. "The King is pleased to announce further military appointments for working Members of the Royal Family," announced the Palace via People.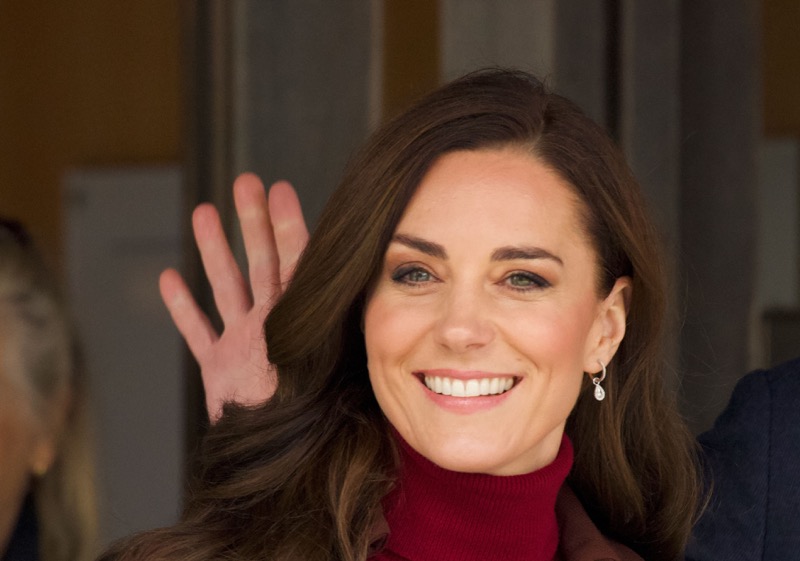 However, King Charles also noted that the new appointments "reflect the close relationship between the Armed Forces and the Royal Family in His Majesty's reign." And with that announcement, Princess Kate, 41, becomes the Commodore-in-Chief of the Fleet Air Arm and Colonel-in-Chief of the 1st Queen's Dragoon Guards. She also becomes the Royal Honorary Air Commodore of Royal Air Force Coningsby.
However, Royal Air Force appointment represents something special for Kate. One of her grandfathers served in the Royal Air Force (RAF), working with Prince Philip.
That grandfather, Captain Peter Middleton, flew as a co-pilot with Prince Philip during an aerial tour of South America in 1962.
Kate Middleton Receives New Titles from King Charles — with a Tie to Her Grandfather https://t.co/gKmRtOdoHK

— People (@people) August 10, 2023
Prince William Joins Kate In Bond To RAF
By receiving her new RAF appointment, Kate strengthens her family's bond. William served as an RAF Search and Rescue pilot based at RAF Valley in Anglesey, Wales, from 2010 to 2013. And the Prince of Wales, 41, serves as the Honorary Air Commandant of RAF Coningsby.
But the couple's three children also benefit from the bond. Prince George, 10, Princess Charlotte, 8, and Prince Louis, 5, recently enjoyed a family visit to the Royal International Air Tattoo at RAF Fairford.
And Prince William also expanded his own royal resume. The Palace revealed that he received three new appointments.
Those include Colonel-in-Chief, The Mercian Regiment; Colonel-in-Chief, The Army Air Corps; and Royal Honorary Air Commodore, RAF Valley.
Meanwhile, Queen Camilla, has become patron of The Royal Army Chaplains' Department. And King Charles' wife, 76, serves as Colonel-in-Chief of The Royal Lancers, Colonel-in-Chief of The Rifles, and Colonel of the Grenadier Guards. In addition, King Charles chose Prince William to become the honorary Colonel of the Welsh Guards.
And Princess Kate replaced her husband as the honorary Colonel of the Irish Guards. However, King Charles also awarded a new appointment for his only sister, Princess Anne, 72.
And she became Deputy Colonel-in-Chief of the Royal Regiment of Scotland. That appointment honors "Her Royal Highness's strong links to Scotland" as well as existing ties to the regiment as Colonel-in-Chief of the 1st Battalion,
The Ranger Regiment and 6th Battalion, The Royal Regiment of Scotland, according to the Palace.
Tell us what you think. How do you feel about all the impressive new titles for Kate Middleton? And after you share your views, check back on our site for more royal family news.
Editorial credit: Lucca Minopoli / Shutterstock.com