Meghan Markle Makes Her First Official Royal Engagement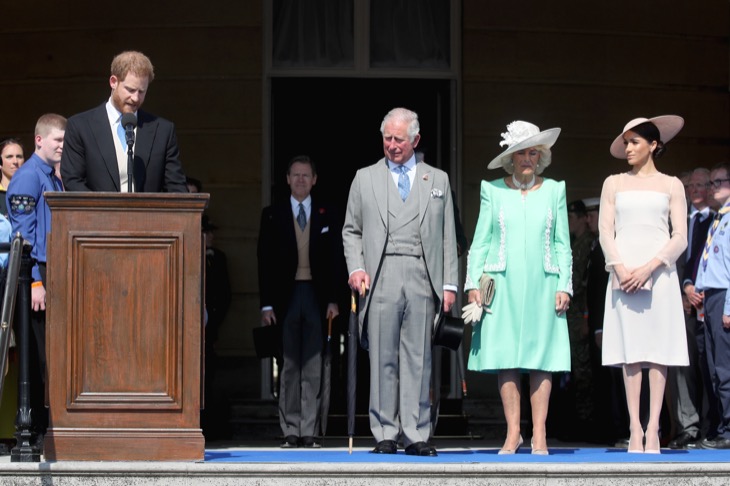 It looks like Meghan Markle is transitioning into her new role as the Duchess of Sussex with ease! As a matter of fact, Prince Harry's new bride looked like she was enjoying herself quite well during her first official royal engagement this week. Prince Harry and Meghan Markle tied the knot in front of 200 guests at Windsor Castle on Saturday.
LOVE MEGHAN MARKLE?  SUBSCRIBE TO OUR MEGHAN MARKLE NEWSLETTER, HERE!
According to reports, Meghan was on hand to celebrate her father-in-law Prince Charles' 70th birthday at Buckingham Palace. Over 6,000 guests were there to help celebrate Charles' birthday with tea, sandwiches, and cake. It was also the first time that Meghan was addressed as Her Royal Highness. At one point, Prince Charles' speech was even interrupted by a bumblebee trying to fly into his ear, with guests roaring with laughter.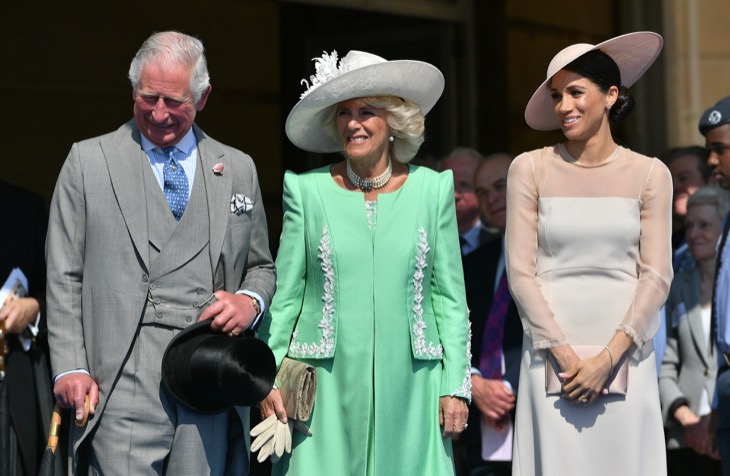 Of course, Prince Charles' wife Camilla Parker-Bowles was also there along with Prince Harry. According to fashion critics, Meghan looked stunning in a white dress by Goat and a hat by Philip Treacy. She also wore the same color tights that Kate Middleton often wears during her royal engagements and public appearances, too.
Speaking of the Duchess of Cambridge, it looks like the mother-of-three was back at home taking care of her newborn son, Prince Louis after making a brief appearance at the royal wedding. Prince William, meanwhile, traveled to Manchester to make the one-year anniversary of the Manchester bombings, which left dozens dead at an Ariana Grande concert this time last year.
So far Meghan Markle herself hasn't made any comments about her new life as a member of the British royal family, although we have a feeling that we'll be seeing much more of her in the future. In the meantime, let us know what you think in our comments section. And as always, come back to Celebrating the Soaps for all the latest news on the royal family right here!
And visit our dedicated Meghan Markle page for all the latest news, interviews and photos!
Photo by Chris Jackson/Chris Jackson/Getty Images