Meghan Markle & Mom May Have To Follow This Bizarre Royal Tradition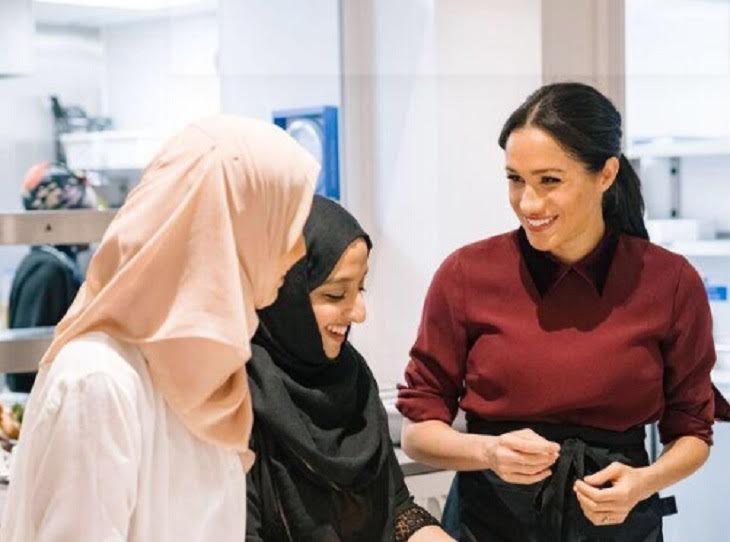 This December, Meghan Markle will be spending her first Christmas as a member of the Royal Family. In a surprisingly sweet gesture, Queen Elizabeth II extended an invitation to Meghan's mother, Doria Ragland, to join them in Sandringham Estate for the royals' traditional Christmas lunch. This year's lunch will certainly be a cozy family affair with Prince William, Kate Middleton, and their three children joining the celebration.
It can be remembered that Meghan has joined the Queen for Christmas celebrations as Prince Harry's fiance last year. But for Doria, this will be her first time to be at Sandringham. And while it is indeed a huge honor to be personally invited by Her Majesty, Meghan and Doria will not escape a particular royal tradition that's rather odd.
According to Fox News, all guests at the Christmas feasts will have to be "weighed" before and after the meal. A royal expert revealed that antique weighing scales are used to check the weight of all members of the Royal Family upon arriving at Sandringham, and again after eating.
Apparently, this tradition dates back to the 1900s during King Edward VII's reign. While this tradition seems bizarre, it's really all in good fun–the purpose of the weigh-in is for the Queen to be sure that her guests are having a great time and are being "well-fed."
HRH The Duke of Sussex signing the visitors' book at State House #RoyalvistZambia pic.twitter.com/oMqsDGwGnE

— UKinZambia (@UKinZambia) November 26, 2018
Doria Ragland's presence at this year's Christmas celebration will be a first in history. No other non-royal has been invited before, not even Kate Middleton's parents. According to the Daily Express, Queen Elizabeth II has broken royal protocol by inviting the 62-year-old American social worker.
Royal insiders believe that this is a meaningful gesture by the Queen. Not only is it a move towards a more modern approach, but it also says that Queen Elizabeth is genuinely concerned about her granddaughter-in-law. Being an American, Meghan Markle has no other family in the United Kingdom and she is said to be very close to her mother.
"It's a mark of the Queen's respect for Meghan and an acknowledgment that she doesn't have any other relations in this country–unlike Kate who has the support of a very close family," a palace insider revealed.
Meghan Markle and Prince Harry are expecting their first child by spring next year. Meghan's mom is reportedly excited to arrive at the UK and is believed to stay to help with the arrival of her grandchild.