Meghan Markle Reportedly Didn't Take Queen Elizabeth's Advice On How To Deal With Her Dad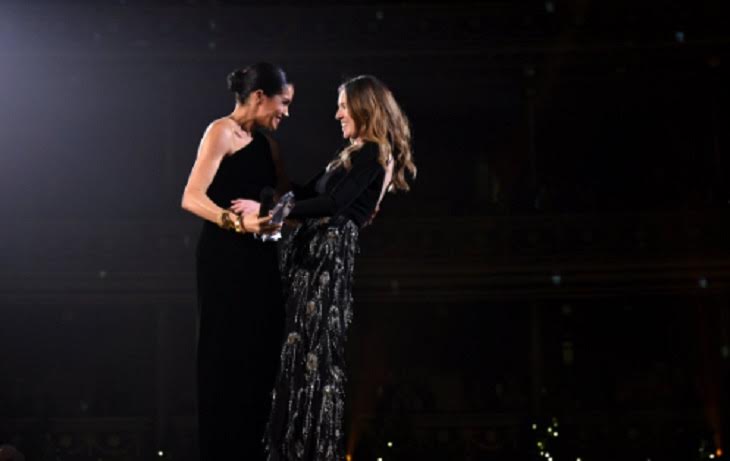 Meghan Markle's family drama refuses to die down, and Queen Elizabeth is reportedly having none of it. According to royal insiders, the Queen wants to put an end to Meghan's feud with her father, Thomas Markle Sr. However, Meghan is reportedly being mule-headed about the issue and is insisting on dealing with it the best way she knows how–by completely ignoring her dad.
Here's a brief backgrounder about Meghan's family woes: Thomas Markle Sr. was supposedly going to walk Meghan down the aisle on her wedding day last May. Shortly before the big day, it was announced that he wouldn't be attending the royal wedding due to health reasons. Now, Mr. Markle has been talking to the press and speaking up about his now non-existent relationship with Meghan. According to Mr. Markle, he has repeatedly tried to reach out with Meghan through phone calls and text messages, but they were always left unanswered. He even publicly asked the Queen to help him reconnect with his daughter, now the Duchess of Sussex.
According to Vanity Fair, Queen Elizabeth was "very concerned" about the on-going Markle family saga and she reportedly instructed Meghan to deal with it before it escalates further.
The @RoyalVariety Charity, of which The Queen is Patron, assists those who have worked professionally in the entertainment industry and are in need of help and assistance as a result of old age, ill-health, or hard times. pic.twitter.com/Ewr8WsTOkp

— Kensington Palace (@KensingtonRoyal) December 18, 2018
"Buckingham Palace wanted to be able to do something and be proactive and make the situation go away. It was a direction from the Queen, so her courtiers were under strict instructions to sort it out," a royal insider revealed.
However, Meghan Markle has reportedly cut all ties with her father and has not spoken with him since before her wedding. The 37-year-old former Hollywood star reportedly insists on ignoring him and staying silent.
"But Kensington Palace was not singing from the same hymn sheet, and that was because the message was coming from Meghan. She didn't want to engage and thought that she could handle it on her own," the source added.
Despite the reported tension in the Palace, Meghan Markle has been spotted arriving with Prince Harry at the Queen's annual Christmas luncheon earlier this week. She is currently around her sixth month of pregnancy with her first child and is expected to give birth in spring next year.
Visit our dedicated Celebrating The Soaps Meghan Markle page for all the latest news, interviews and photos!