Meghan Markle Reportedly Threw Party To Give Her Old Clothes to Friends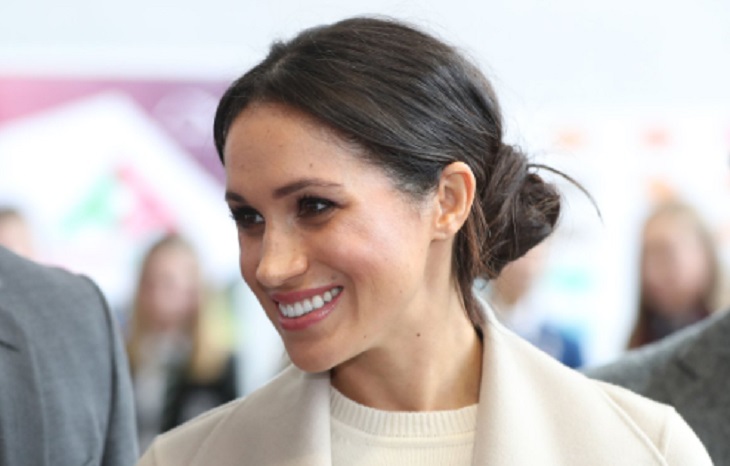 There's no doubt that Meghan Markle is now one of the most sought-after fashion icons. As the wife of Prince Harry and the newly minted Duchess of Sussex, the clothes she wears literally get sold out hours–if not minutes–after she's photographed donning them. But once upon a time, there's a younger, lesser-known Meghan who lived in America as a regular girl who couldn't afford high-end designer brands.
As a starting actress, Meghan's fashion choices were limited to ready-to-wear and high street brands, such as Zara. Things took a turn when she rose to fame after landing the role of Rachel Zane on the hit series Suits. With bigger and more regular paychecks, Meghan could now upgrade her wardrobe and she even gained a friend in stylist Jessica Mulroney, who gave her a fashion makeover.
According to a report by Vanity Fair entitled "Inside the Markle Family Breakdown," Meghan Markle celebrated her lifestyle upgrade by throwing a "Sayonara, Zara" party where she literally bid farewell to the Spanish retail brand. According to sources, Meghan gave her old hand-me-down clothes to her guests as a funny way of making a statement: she could now afford designer dressing.
"When her star was rising she threw herself a party at her home unofficially billed as a 'Sayonara Zara' party and gave away the lower-priced clothes in her closet to her guests," the article stated.
"Playing Rachel opened me up to this entire world," Meghan was quoted saying in a previous interview for Suits. "In real life I wear clothes, but for work, I wear art. She [Rachel] might have on a Burberry trench coat, but beneath it an Altuzarra dress or a Cushnie et Ochs frock."
Thank you everyone for all your lovely messages on The Duchess of Cambridge's birthday 🎈 pic.twitter.com/sXylZL1xqH

— Kensington Palace (@KensingtonRoyal) January 9, 2019
These days, Meghan Markle's fashion favorites are in the likes of Givenchy, Hugo Boss, and Stella McCartney. According to Harper's Bazaar, her average daily wardrobe costs around $5,000. Her outfits during her recent trip to Ireland reportedly cost a whopping $30,000!
Ironically, Zara is one of the go-to brands of her sister-in-law Kate Middleton. The Duchess of Cambridge loves the high-street brand so much that she's been repeatedly photographed wearing its clothes through the years, even after marrying Prince William in 2011.