Meghan Markle's Dad Defends Her Again Over Rumors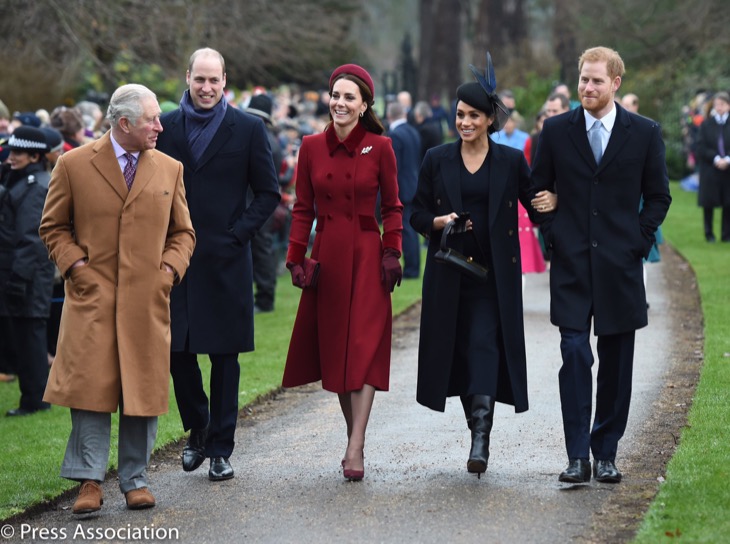 Thomas Markle comes to the rescue for his daughter, Meghan Markle, speaking up about the hearsays on the rift between her and Kate Middleton.
In an interview with The Sun, Mr. Markle defended Meghan from the negative claims circulating in British tabloids. These negative claims surfaced after the two Duchesses, together with their Princes, were seen celebrating their traditional Christmas Day service at Sandringham, Norfolk, England two weeks ago.
Rumors say that the royal sisters-in-law were only putting fake smiles for each other for the public to see, and that onlookers actually see the tension between them.
Mr. Markle said, "I'm very upset by the criticism Meghan is getting. I don't think she deserves it and I don't think she is doing one-third of the things she is being accused of doing."
Here are some of our favourite moments from 2018 — thank you to everyone who made this year so special. See you in 2019! pic.twitter.com/2GiUvI7QnX

— Kensington Palace (@KensingtonRoyal) December 29, 2018
In response to the rumors saying Meghan made Kate cry, Markle said he does not believe his daughter could do such thing. He also clarified that Kate is not likely the type of person that easily gets upset with anyone because she is a strong woman. He also falsified the claim that her daughter tries to hurt Duchess Kate in any way possible.
On another note, Markle also shared his sentiments over the silent treatment he has been receiving from Meghan, saying he did not have the chance to communicate with her since she married Prince Harry in May last year.
"This whole thing should have been one of the proudest moments of my life. Now it's like a dream that has turned into a nightmare. The royals and Meghan can help end this nightmare by simply giving me a call. To this day, I cannot think of anything I've done to deserve how I'm being treated now," he sadly commented.
Believing that misunderstandings may naturally come up, Mr. Markle advised that the two Duchesses must put their differences aside.
Also, considering that Duchess Kate expressed how thrilled she is about Duchess Meghan's upcoming baby in previous reports, Mr. Markle must have ignored the accusations against his daughter.