Meghan Markle's Female Bodyguard Quits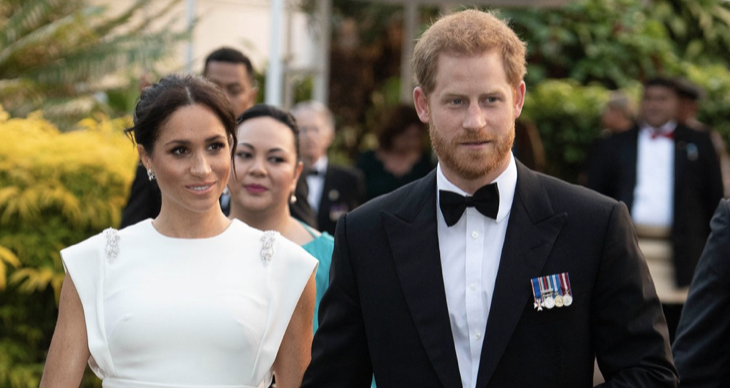 It looks like yet another member of Meghan Markle's staff is quitting her job. There are new reports that say the Duchess of Sussex's female bodyguard is leaving her position, as she thinks that watching out for Meghan has been one of the most challenging jobs of her life. The police officer has never been named in public for security reasons.
According to the Daily Mail, the female bodyguard is leaving because she finds the Duchess' wish to be "one of the people" harder than it should be. Before she married Prince Harry, Meghan Markle was a Hollywood actress who not only ran her own lifestyle blog, but also traveled freely, often spoke her mind, and did whatever she wanted at any time. The constraints of royal life have been difficult on her, to say the least.
Once source close to the situation told the publication, "Unlike someone who has grown up in the Royal Family and has been used to having close protection from an early age, it can be constraining. Even though [Meghan] was a famous actress, she could still do what she wanted in the way of getting around freely. But in her current role, she can't go anywhere without her protection team, and that's a massive constraining force on an individual like her."
At @UniSouthPacific, The Duke and Duchess caught up with Elisha Azeemah Bano, one of The #QueensYoungLeaders, who founded the Act It Network. #RoyalVisitFiji pic.twitter.com/kVD4Utq9WA

— Kensington Palace (@KensingtonRoyal) October 24, 2018
The news comes after Meghan's personal assistant Melissa Toubati also walked out from her job, too. Apparently, a lot of her royal staff members are finding it difficult keeping up with all of Meghan's demands. Some have even said that the Duchess of Sussex often wakes up at 5 am in the morning and likes to text her staff with ideas and about her schedule. There is even speculation that Queen Elizabeth's former private secretary Samantha Cohen is set to quit after working 17 years for the Windsors. So far Kensington Palace has not made any comments about the report.
In the meantime, drop us a line with your thoughts in our comments section below. And as always, don't forget to check back with Celebrating the Soaps for all the latest news and updates on Prince Harry, Meghan Markle and the rest of the royal family right here.