Meghan Markle's Top Baby Name Revealed For 2019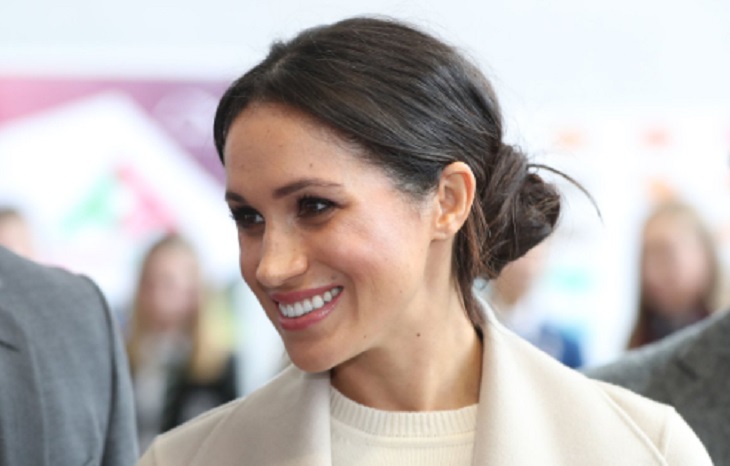 Meghan Markle hasn't said very much about her pregnancy, but it looks like royal fans are very eager to know what the Duchess of Sussex and her husband Prince Harry will be naming their newborn in 2019.
As a matter of fact, there's speculation that Harry and Meghan might make a huge tribute, similar to the one that Prince William and Kate Middleton made with their daughter, Princess Charlotte.
According to reports, the Duke and Duchess of Sussex are looking to name their child after his late mother, Princess Diana. Now, that will only happen if they end up having a girl, of course!
The Duke and Duchess of Cambridge did the same thing when their daughter was born back in 2015. Princess Charlotte's full name is actually Charlotte Elizabeth Diana, which is a nod to both Queen Elizabeth and her grandmother, Princess Diana.
Many royal experts believe that Harry and Meghan might do the same thing even though there is already one Diana in the family, technically speaking. Seeing how close Prince Harry was with his mother, punters believe that Diana will be the most popular choice for the couple's baby. Another possibility is Victoria, along with Alice, Grace, and Albert, should they have a baby boy.
Wishing all of our followers a Happy New Year and a fantastic 2019!#HappyNewYear2019 pic.twitter.com/xDuVdb8CH2

— Kensington Palace (@KensingtonRoyal) January 1, 2019
Unfortunately, fans will have to wait until Meghan Markle gives birth before we find out the name of their new bundle of joy. Even though Kensington Palace has not confirmed the Duchess' due date, the palace did announce that she is due sometime in the Spring of 2019.
In the meantime, let us know what you think by leaving us a line with your thoughts in our comments section below. And as always, don't forget to check back with Celebrating the Soaps for all the latest news and updates on Meghan Markle's pregnancy and the royal family right here!