Prince Harry Proves His Loves – Quits Smoking For Meghan Markle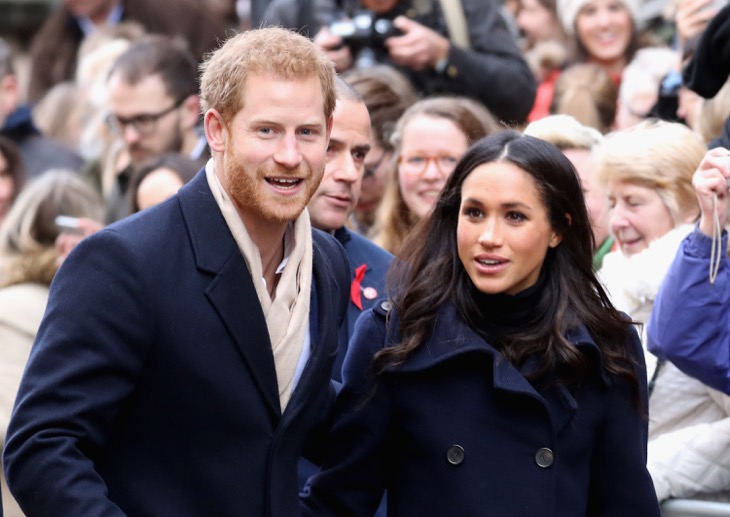 It looks like Meghan Markle isn't the only person who is about to make some serious changes in her life now that she's engaged to Prince Harry. New reports indicate that the young royal has quit smoking in an effort to please his health-conscious fiancé.
As many royal fans know, Prince Harry has been an avid smoker since his college days. And even though smoking is officially banned on the grounds of Kensington Palace, Prince Harry has managed to sneak in a smoke break during visits to his local pubs of during his nights out with his pals. But now he has reportedly dropped the bad habit altogether at the request of his future wife, Meghan Markle.
Related: Meghan Markle To Spend Christmas With Prince Harry & The Royal Family
"Harry has promised no smoking at all at home. It's not nice for Meghan as a non-smoker," a friend of the couple told the Mail on Sunday. "So there's no more hanging out of the window for a quick puff. Harry has quit for Meghan."
Meghan, who is best known for her role on the USA legal drama Suits, is very conscious of the things she eats and how she takes care of her body. She works out and is a huge fan of yoga. Plus, she only indulges in her favorite snacks and sweets once a year, and that is on her birthday. Now that Prince Harry and Meghan Markle are soon going to get married, Meghan wants to make sure that Harry makes his health a priority, too. That's why she's encouraged him to quit smoking and to get in shape.
Of course, Prince Harry isn't the only person who will be making radical changes to his lifestyle before they tie the knot. She has officially quit Hollywood and her role on Suits. She's also selling her Toronto home and she prepares for the biggest transition of her life: from a private citizen to a royal princess. It's a huge challenge, but one that Meghan Markle is willing to accept.
Prince Harry and Meghan Markle are reportedly getting married at Windsor Castle in May of 2018.
Also, don't forget to check back with Celebrating the Soaps for all your latest news, updates on Prince Harry and Meghan Markle!
Image credit: Photo by Chris Jackson/Getty Images