Prince William Sparks Conversation With Ivanka Trump At Crown Prince Huseein's Wedding
It looks like they certainly had a lot to talk about. There's a new report that says Prince William surprisingly sparked a conversation with Ivanka Trump during Crown Prince Hussein of Jordan's wedding to Rajwa Alseif last week.
As many fans already know, William was joined by his wife, Kate Middleton, for the wedding, while Ivanka was there with her husband, Jared Kushner. Keep reading below for everything you need to know.
Prince William – Sparks Conversation With Ivanka Trump At Crown Prince Huseein's Wedding
According to People magazine, the Prince of Wales took the time to talk to Ivanka Trump during the wedding. While no one knows exactly what was said between the two of them, the future King of England definitely looked engaged while the former First Daughter spoke.
However, it looks as though Kate wasn't involved in the conversation at all.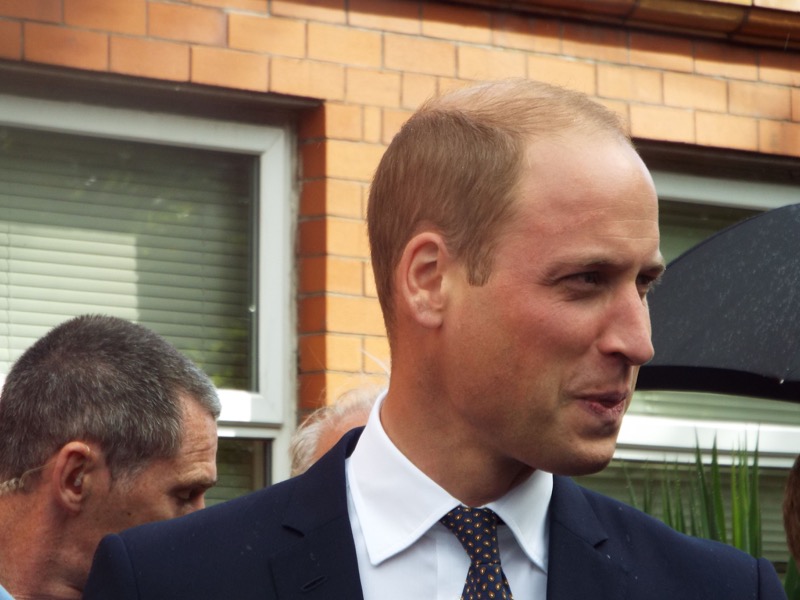 As many fans probably already know, Ivanka and William first met back in 2019, when she and her father, former President of the United States Donald Trump, visited the UK. They were invited for a state dinner by Queen Elizabeth at the time.
Everyone from the royal family attended the dinner, including Prince Harry, but not Meghan Markle, who opted out at the time. She later cited her pregnancy as the reason why she didn't attend, even though there was a lot of speculation that she simply didn't want to be seen in the same room as Donald Trump.
Ivanka Trump And Jared – Were At The Wedding, Too
And while Ivanka has been keeping a low profile lately, she did take to her Instagram account to congratulate the newly wedded couple. She wrote in one of her stories, "Congratulations to Crown Prince Al Hussein bin Abdullah and Princess Rajwa Al Hussein on their beautiful wedding in Jordan yesterday.
May their lives together be blessed with an abundance of love, health and happiness."
Now, whether or not the royals have any kind of relationship with the Trumps no one knows, but there's a good chance that Prince William was just being friendly with Ivanka Trump, especially since she happened to be standing right next to him.
Tell us celebrity gossip fans, how do you feel about this story? Contribute to the buzz by dropping us a line with your thoughts in our comments section below. Also, Come back here often for royal family news and updates.
Editorial credit: simon123 / Shutterstock.com