Royal Family News: Coronation Of King Charles, Top 4 viral moments
British royal family news predicts that the coronation of King Charles on Saturday, May 6 will forever be writ large in the history books, his reign coming 70 years after that of his mother the late Queen Elizabeth.
But when Her Majesty was crowned in 1953 there was no social media to capture the hilarity, poignant, and ludicrous moments that accompany history. Here are the best four viral moments from yesterday's coronation.
Royal Family News – Prince Louis
Prince Louis captured the hearts and minds of royal fans everywhere last June at the Queen's Platinum Jubilee and Saturday he was again on full display. While his siblings, Princess Charlotte, 8, and Prince George, 9, display much more compunction, Louis is well on his way to being the life of the party.
This time out his faces captured a five-year old's inimitable mixture of boredom and disdain and one fan tweeted: "I'm no Royalist, but Prince Louis is hysterical. They must be dreading his 'terrible teen' years ahead!"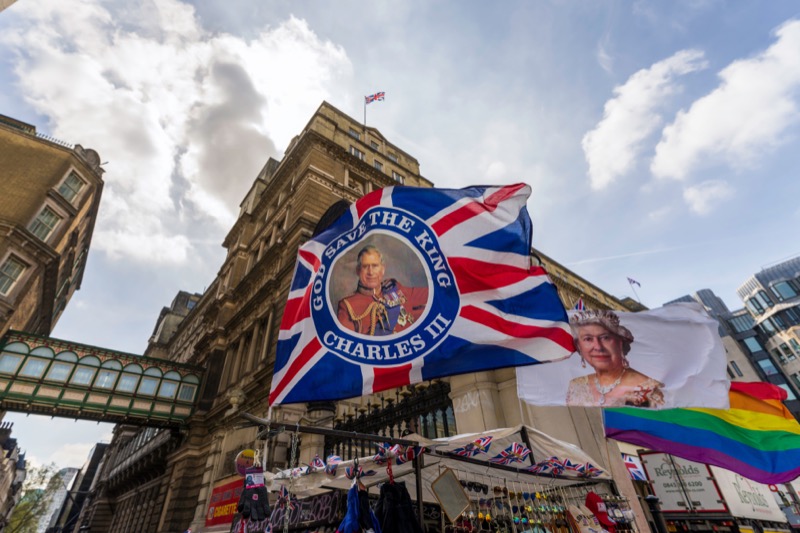 Royal Family News – Prince Harry
What to say about Harry? Volumes—but here we limit it to his coronation antics, starting with his blatant snub of the UK by wearing a Dior suit after not being allowed to wear his military outfit.
Harry's coronation meme features the outrageous red feather that blocked cameras from getting a good look at his face, courtesy of his loving aunt Anne, Princess Royal. This is what happens when you talk trash then show up to the backyard bbq—people be waiting to get you back.
Someone sarcastically tweeted: "The Princess Anne's hat feather protecting Harry's privacy."
Royal News – Katy Perry
And then there was "American Idol" judge Katy Perry doing her best to blend in with a pink platter hat on her head. When she couldn't find her seat at Westminster Abbey, Twitter blew up: "She can't find it because her hat is in the way. Poor Katy," and someone else wrote, "SOMEBODY FIND THAT GIRL HER SEAT."
Royal News – Prince William
And finally, there is the sweet moment when Prince William gave the king a kiss on the cheek. It was from a future king to the current king, from son to father (the loyal son).
William knelt and pledged his allegiance to his father, King Charles: "I, William, Prince of Wales, pledge my loyalty to you and faith and truth I will bear unto you, as your liege man of life and limb. So help me God." After the sweet peck on the cheek, someone tweeted: "Priceless moment. my favorite moment of the ceremony. Best wishes to His Majesty The King."
Now it's your turn royal fans, tell us your favorite coronation moment!
Be sure to catch up on everything happening with the royal family. Come back here often for royal family news and updates.
Editorial credit: Old Town Tourist / Shutterstock.com