Royal Family News: King Charles Breaking Queen's Promises, Enraging Family Members?
British royal family news shows that King Charles could be going rogue mere months since the passing of his mother and former regent Queen Elizabeth II. How so? Apparently the queen had deals with several family members that King Charles may be reneging on.
According to The Sun she promised her youngest son Prince Edward that he would inherit his late father's title, Duke of Edinburgh. Instead, reports indicate that King Charles may be holding tight to the title for himself. Maybe he hasn't heard it's better to give than to keep?
Royal Family News – King Charles' Choices
Queen Elizabeth's husband, Prince Philip, passed away in 2021 and sources close to the royal family said allege that way back in 1999, when he married Sophie Wessex, the couple promised the title to Prince Edward.
Royal Family News – Will Charles Go Against Queen Elizabeth?
Speculation has it that King Charles intends to slim down the monarchy and that plan might put fancy schmancy titles in mothballs. But moreover, it's alleged that the king, "intends to name himself the new Duke of Edinburgh. He feels that his brother Prince Edward has enough titles, including Earl of Wessex."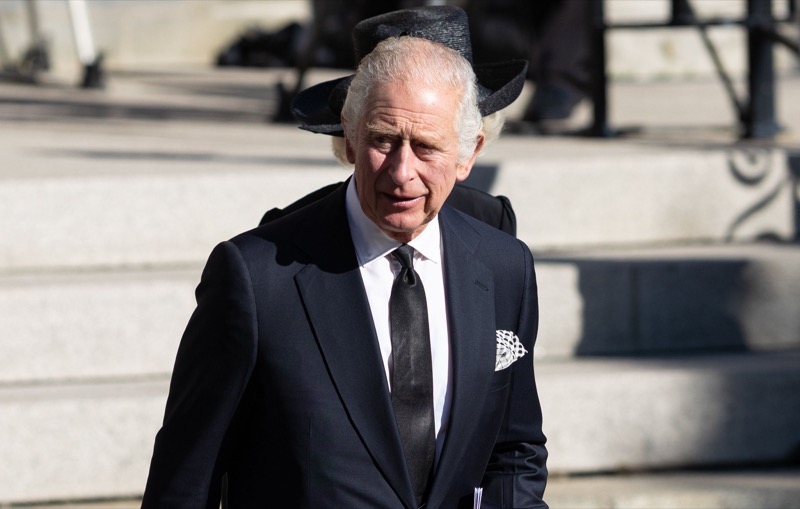 A source told the Daily Mail, "The King wants to slim down the monarchy, as is well known. That means it wouldn't make sense to make the Earl the Duke of Edinburgh. It's a hereditary title which would then be passed on to the Earl and Countess of Wessex's son, James, Viscount Severn. Essentially, this was accepted by the Earl when he agreed that his children would not be a prince or princess."
Royal Family News – Will Edward Be Denied?
It should be noted that this line of conjecture is purely that—speculation. Interestingly, King Charles wrote to the House of Lord, "formally asking that his siblings Prince Edward and Princess Anne be added to his list of Counsellors of State. This means that they can be called on in an emergency for any royal matters if the king is out of the country or too ill to act."
Maybe King Charles feels that that honor is enough for his youngest brother?
Part of the regent's letter read in part: "To ensure continued efficiency of public business when I'm unavailable, such as while I'm undertaking official duties overseas, I confirm that I would be most content should Parliament see fit for the number of people who may be called upon to act as counsellors of State under the terms of the Regency acts 1937 to 1963 to be increased to include my sister and brother, the Princess Royal, and the Earl of Wessex and Forfar. Both of whom have previously undertaken this role." After sending the letter, his wish was granted; clearly it's good to be king.
Be sure to catch up on everything happening with the royal family. Come back here often for royal family news and updates.
Editorial credit: sdfharkin / Shutterstock.com