Royal Family News: Prince William And Kate Middleton Accused Of Treating Prince George Like "Private Property"
British royal family news reveals that Prince George celebrated a milestone birthday on Saturday, July 22. The future king is the eldest son of Prince William and Kate, Princess of Wales, and he is now ten years old.
The royal family released a brand-new portrait of the prince in honor of his birthday. In it he looks confident as he sits on an outdoor steeping stone, dressed in blue-green pants, a checkered shirt and brown suede shoes.
He has an easy-going smile on his face and appears more and more like his father every year. But despite the happy portrait, one royal expert thinks that the public should have received more!
Royal Family News: Kate Protecting George
Royal pundit Duncan Larcombe claimed that the Wales' have "always been intensely secretive and private about his birthday. They've never released anything in terms of a birthday party, and what they do is shrouded in secrecy."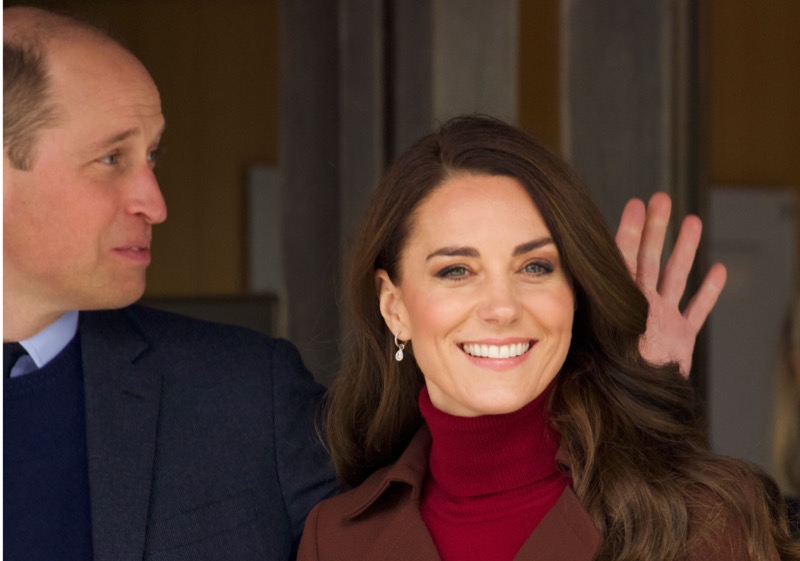 He added that while George has been seen increasingly often in public, his parents are "still very keen on keeping him private property rather than public property."
Royal Family News: George Is Not Public Property
Prince George was first seen shortly after his birth in July 2013. His father's childhood was much more public with frequent pictures of William skiing, hiking, etc., distributed.
But the publication notes that "a deal brokered with the British press and Buckingham Palace" allowed the media to back off when William attended Eton College and the University of St. Andrews where he met Kate.
Royal Family News: George's Birthday Party
There was however a trickle of info about how George will celebrate his big day. Royal expert Katie Nicholl told ET Online that he will have "a soccer-themed birthday party." Nonetheless, the event was described as "below the radar" and planned for either the family's Norfolk home or Windsor Castle.
She added that she understands the party "will be family, of course, close friends, friends from his old school, [and] friends from George's new school, but it's not going to be showy in any way." Nicholl added that Kate will bake George's birthday cake, something she does for all of her children.
People reported in 2019 that Princess Kate said "I love making the cake. It's become a bit of a tradition that I stay up 'til midnight with ridiculous amounts of cake mix and icing, and I make far too much. But I love it." We're George and all of his guests will, too!
Be sure to catch up on everything happening with the royal family. Come back here often for royal family news and updates.
Editorial credit: Lucca Minopoli / Shutterstock.com