Samantha Markle Slams Meghan Markle As 'Wealthy Narcissist'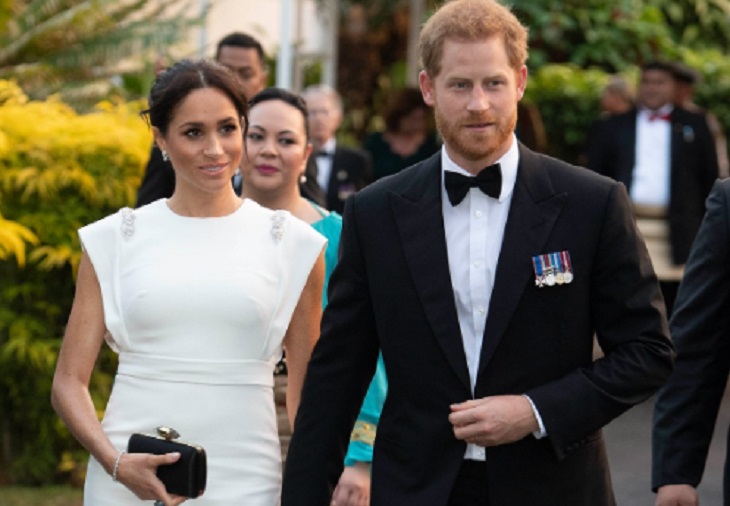 It looks like Samantha Markle is at it again. Meghan Markle's half-sister, who she hasn't spoken to in years, has lashed out at the Duchess and a new feature about her and her inner circle of friends in this week's People Magazine.
Unnamed sources from Meghan's camp claim that the former Hollywood star wrote a heartbreaking letter to her father Thomas Markle in hopes that he would stop talking about her and their family's dirty laundry to the media. In response, Thomas supposedly sent her a letter asking for a photo op. And now Samantha claims that it's all nothing but a lie.
According to the Daily Mail, Samantha took to her Twitter account to set the record straight – at least from her own perspective. She lashed out at her sister by calling her a "wealthy narcissist" and says that those her participated in the People Magazine feature must be her "imaginary" friends.
Apparently, Samantha was none too pleased over one friend who said that Meghan was never close with the Markle family. One insider told the publication, "They've been made to appear as siblings who were very close and then they had this falling out, and that's not the truth at all. Fast-forward to Meghan dating Harry and now Samantha is (going by the last) name Markle. And then she began this career capitalizing on Meg."
In response, Samantha wrote, "This article is total bulls*** there are plenty of text messages and receipts to prove otherwise. Stop the PR crap. When a narcissist has lost control over you, they try to control how others see you. And if the narcissist is wealthy they pay very expensive PR teams to change the way people see you."
The Duke and Duchess of Sussex will visit Morocco from Saturday 23rd February to Monday 25th February 2019. This visit is at the request of Her Majesty's Government.

Full details of the visit will be announced in due course. pic.twitter.com/zXAUIVhEdm

— Kensington Palace (@KensingtonRoyal) February 8, 2019
So far Meghan Markle herself has not made any comments about her ongoing feud with her sister Samantha or her estranged father Thomas Markle for that matter. Instead, she has been keeping quite busy with her royal engagements and public appearances and of course, preparing for the arrival of her first child with Prince Harry. The Duchess is reportedly due during the last week of April.
In the meantime, let us know what you think by leaving us a line with your thoughts in our comments section below. And as always, don't forget to check back with Celebrating the Soaps for all the latest news and updates on Prince Harry, Meghan Markle and the rest of the royal family right here.