'90 Day Fiance' Star Jasmine Pineda Supports Her Sisters' Education Financially
90 Day Fiancé spoilers, news, and updates tease that Jasmine recently shared her role in her sisters' education. Jasmine Pineda stepped foot on the TLC show when she met her boyfriend, now fiancé, Gino Palazzolo, on an online dating site.
When the Michigan native flew to Panama, he hoped that he would end up engaged the moment he saw Jasmine. However, problems arose when Gino discovered Jasmine's jealous personality.
Fans hated the Panamanian beauty when she showed her real colors, but the coin was flipped when Jasmine found out that Gino sent her nude photo to his ex-wife, which led her to lose her job as an American Literature teacher. Jasmine also became the fan favorite after throwing some hilarious lines during the season's Tell-All.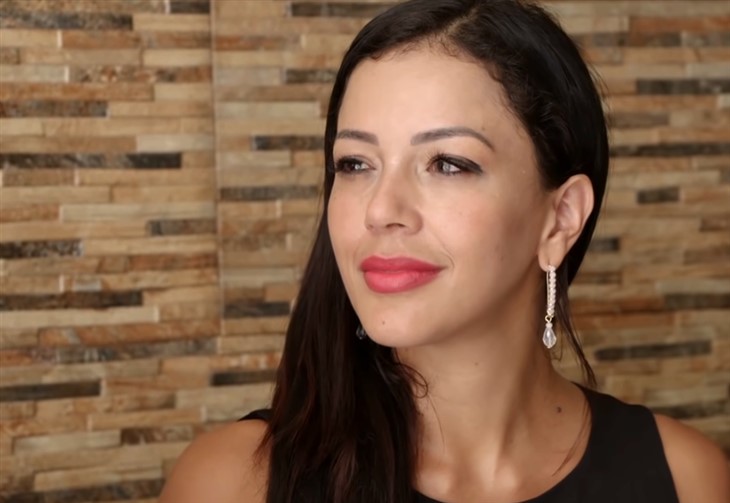 90 Day Fiance' Spoilers – Jasmine Pineda Reveals Her Educational Attainment
Recently, Jasmine proudly shared her educational achievements on social media. She posted a mirror selfie wearing an overall pink suit with the caption: "Dr. Jasmine Pineda. Yeap! I have a doctoral degree in Education and Research." During her appearance on the "90 Day Fiancé" franchise, the 36-year-old reality star was once known as manipulative and vocal with her thoughts and feelings.
Little did the audience know, she is an achiever in the field of education. In her next story, Jasmine stated her educational background, such as a Bachelor of Arts in literature, three master's degrees, a postgraduate degree, a technical degree, and the several seminars and courses she attended to acquire certifications in different areas of Education. "Don't judge a book by its cover! Education is power!" she wrote.
90 Day Fiance' Spoilers – Jasmine Pineda Pays For Her Sisters' Education
Amidst her financial struggles, the Panamanian beauty revealed how she supports her two sisters, Zuellen Higuera and Liz, to achieve the bachelor's degrees they desire.
In one of her recent Instagram stories, Jasmine shared her personal money issues. However, due to hard work, she was able to send her sisters to a quality school. "I am not rich, and God knows how hard I work," she wrote.
Moreover, aside from her financial support, Jasmine also bonded with her sisters through their workout routines. She acted as their fitness coach and it seemed like the TLC star has done a great job when her sisters are now on the road to achieving their ideal weight.
In one of her recent posts on social media, Jasmine shared a video of Zuellen Higuera and Liz, performing different exercises. The avid "90 Day Fiancé" viewers then gathered in the comment section and showered the reality star with praises.
Be sure to catch up on everything happening with 90 Day Fiancé right now. Come back here often for 90 Day Fiancé spoilers, news, and updates.