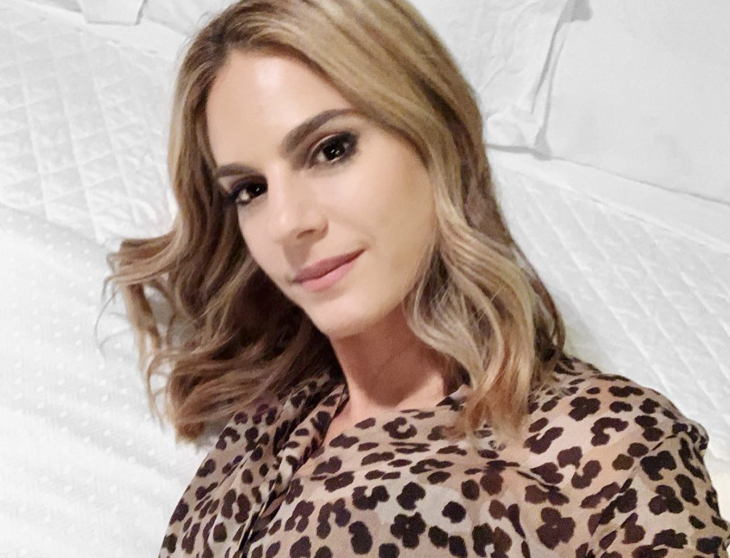 We've got good news for Kelly Kruger fans. The beautiful brunette will soon be back on The Young and the Restless. Yes, you read that right: Mac is back! Here's what you need to know.
According to new reports, Genoa City is gearing up for another "Mac Attack" and for anyone who has been following Kelly's character over the years, they know what that means. Kelly, who has been making on-and-off appearances as Mackenzie Hellstrom, is currently back on the set to film upcoming scenes.
She – along with the rest of Genoa City – want to know what happened to JT Hellstrom before his mysterious disappearance. Little does everyone know that there are only four women who know the truth about JT and where he is right now: Victoria, (Amelia Heinle) Nikki, (Melody Thomas Scott) Phyllis, (Gina Tognoni) and Sharon. (Sharon Case)
The last time fans saw Mac in action was back on the November 7 episode. Kelly shared a beautiful photo of herself on The Young and the Restless sound stage on her Instagram account and captioned it with, "Any day in Genoa City is a great day!!! Get ready for some more Mac!!! Love my @youngandtherestlesscbs family. #staytuned #macsback."
https://www.instagram.com/p/BoeSjnoFsew/
Now, what's in store for Mac is anyone's guess at this point. But what we know for sure is that she's not going to take any more excuses from Victoria or the other girls for that matter. Viewers will simply have to tune in to find out what will happen next!
The Young and the Restless airs weekdays on the CBS network. Check your local listings for times. In the meantime, drop us a line with your thoughts in our comments section below. And as always, don't forget to check back with Soap Opera Spy for all the latest news, updates and spoilers on The Young and the Restless and all of your favorite daytime television shows right here!