The Young and the Restless Spoilers: Alice Is On Sharon's Radar – Things Will Get Ugly Fast!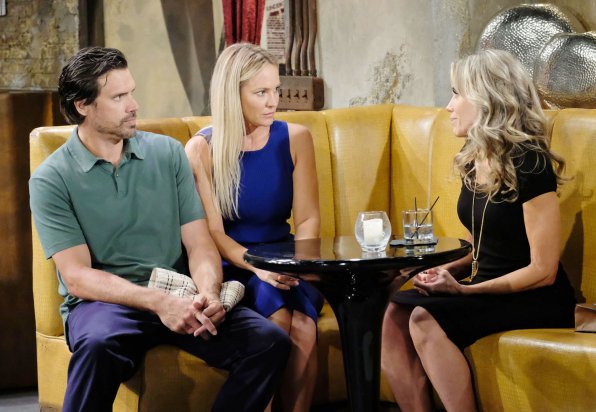 The Young and the Restless spoilers indicate that there is plenty of drama ahead for the week of September 11-15. As a matter of fact, Sharon (Sharon Case) is close to catching Alice (Tamara Clatterbuck) in her web of lies, with Nick right behind her. There's also big news that might end up rocking Crystal's world.
Things are going to get very ugly for Alice and fast, too. Apparently, Sharon is following her intuition, allowing her to catch Alice in one life after another. At this point she is sure that Alice is involved in the alleged sex ring. It also confirms what she's been thinking this entire time: that Alice isn't as innocent as she may seem.
Yet, Sharon is finding it difficult to convince Nick (Joshua Morrow) that she is on to something. Sharon is adamant that Alice is involved in the sex ring and that she knows where Crystal is as well. That's why she's doing whatever it takes to convince Nick that she's on to something, regardless of whether he believes her or not. After all, there are many lives at stake.
Thankfully, Nick sees that Sharon might be on to something. Even though he has his doubts, Nick still manages to plant a tracker in Alice's blown out tire. That's when Sharon will call Tessa (Cait Fairbanks) to execute the second part of their plan. She knows that it's now or never. That's why timing is everything, especially if they want to confront Alice about her lies head on. The only problem is, they will have to do so before the big boss arrives with news that will impact Crystal in a major way.
In the meantime, don't forget to share your thoughts in our comments section below. Also, always check back with Celebrating the Soaps for all the latest news, updates and spoilers on The Young and the Restless along with all of your favorite daytime television shows right here!
SaveSave