The Young and The Restless Spoilers Friday, August 4: Nikki Playing With Fire – Victoria Makes A Bad Decision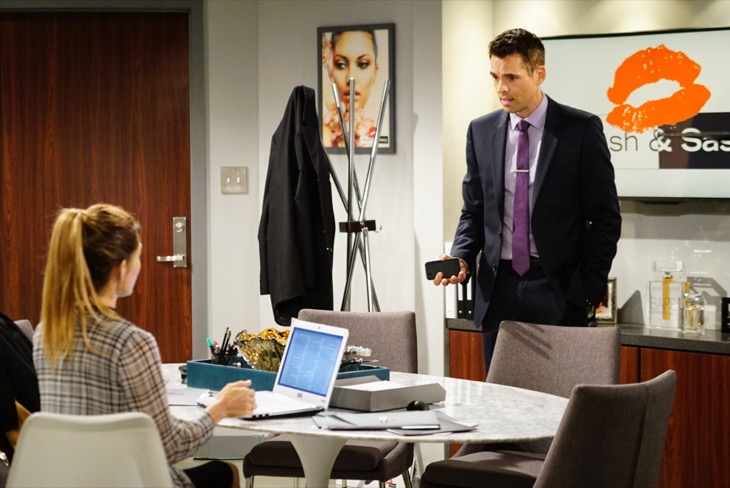 The Young and the Restless spoilers for Friday, August 4, indicate that Mariah (Camryn Grimes) and Tessa  (Cait Fairbanks) are still keeping secrets from Devon (Bryton James) and Noah (Robert Adamson) while Nikki  (Melody Thomas Scott) just can't stop talking about Victor (Eric Braeden) while she's with Jack. (Peter Bergman) Meanwhile, it looks like both Victor has something up his sleeve while Victoria might be in her most vulnerable state yet!
It all begins with Mariah and Tessa worried about the future, especially Mariah's relationship with Devon and Tessa's with Noah. But of course, it won't be easy.
Meanwhile, Nikki whisks Jack away to a cabin for a weekend. And while it's only the two of them, Nikki can't stop talking about her favorite subject, Victor, much to Jack's dismay. Of course, Nikki Newman knows that she's going to get burned if she continues to play with fire between Jack and Victor. But she's doing it anyway. But for now, she seems to love being in Jack's company while she still has Victor on her mind.
Ashley (Eileen Davidson) and Phyllis (Gina Tognoni) both make it clear that they don't want Benjamin Hochman. (Ben Hermes) Yet, it's Phyllis who swoops in and points him to Victoria's (Amelia Heinle) direction. Victoria just hasn't been the same since Abby's shove. Sure, she's the kind of person who would never give a person like Benjamin a second glance, but this time around it's different. She's more naïve now. And unfortunately, Benjamin might take advantage of her and her vulnerable situation. What will Billy (Jason Thompson)  think when he finds out Phyllis set Victoria up?
With that being said, many can't help but wonder if Billy will come to the rescue or if Phyllis might regret what she started. Fans will just have to tune in to see what will happen next!
Let us know what you think by sounding off in our comments section below. Also, don't forget to check back with Celebrating the Soaps for all the latest news, updates and spoilers on The Young and the Restless and all of your favorite soap dramas right here!
Photo by Sonja Flemming/CBS
SaveSave