The Young and the Restless Spoilers Friday, September 1: Hilary Apologizes to Mariah – Nikki confronts Jack – Billy Vows to Protect Victoria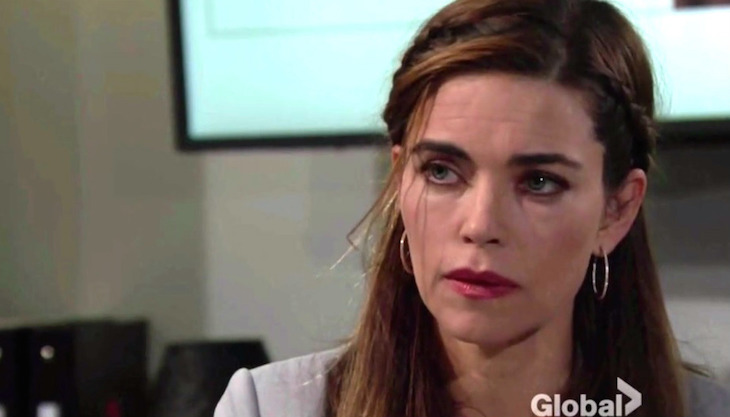 "The Young and the Restless" spoilers for Friday, September 1st tease that Hilary Hamilton (Mishael Morgan) will be up to her old dirty tricks; she is always trying to cause drama. Now she will be trying to interfere with Mariah Copeland (Camryn Grimes) and her ex-husband Devon Hamilton's (Bryton James) relationship; which is not surprising at all! As if tormenting Lily Ashby (Christel Khalil) wasn't enough!
Mariah is no stranger to Hilary's antics and she will play it cool, but she'll actually be worried that things could be going south for her and her boyfriend Devon. Hilary will apologize to Mariah for ruining her date with Devon the other night, but when is Hilary actually ever sorry for anything that she has done? Do you think her apology is genuine?
Related: Nikki Encourages Nick To Make Amends – Mattie Upset – Sharon Informs Paul
Then over at Jabot, Nikki Newman (Melody Thomas Scott) will confront Jack Abbott (Peter Bergman) about trying to destroy her daughter's company. Nikki will demand to know the truth about what he is up too, while she fears that he is scheming to take down Brash & Sassy. As we all know, Jack Abbott is up to no good, but will he come clean about It?
Related: Phyllis Flies Into Jealous Rage – Billy & Victoria Prepare For War – Chelsea And Faith Struggle
Over at Brash & Sassy, Billy Abbott (Jason Thompson) will have a chat with his ex-wife and co-worker Victoria Newman (Amelia Heinle). He will let Victoria know that he is not going to let her or the company become collateral damage. It appears he will be putting it all out on the line to help Victoria, even if it costs his relationship to Phyllis Abbott (Gina Tognoni).
Affiliate links included below. Thanks for your support!
Victoria Newman is aware of how Phyllis is scheming with Ben Hochman (Ben Hermes) and she will confront her about it. Victoria is going to declare war and may the best woman win! She will be out to get Billy back and she is not going to let anyone stand in her way! So make sure to stay tuned to CBS'S "The Young and the Restless" to see how this all plays out. We have a very exciting day heading our way!