The Young and the Restless Spoilers: Scott Exposes Underground Sex Ring?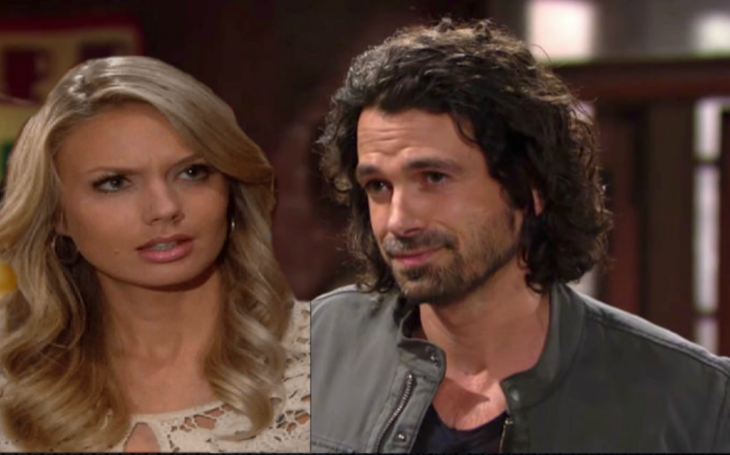 The Young and the Restless spoilers indicate that the sex ring drama will heat up! In fact, it will be Scott who exposes the underground sex ring and Abby's role to Victor. This will leave Abby in huge trouble, especially after Victor finds out that her start-up business is to blame for all of this.
Scott Will Let The Cat Out Of The Bag
Apparently, Scott will be the one to let the cat out of the bag about what's really going on behind closed doors at the supposed concierge service. Christine thinks it's just a few pimps and prostitutes advertising massage services in the local paper but will soon find out that it's more than that. Everyone will be surprised to find out that it's actually Zack and a mystery blonde running the sex ring together. She's the one who is managing the girls while Zack is taking care of the tech side of the business.
To make matters worse, everyone will also find out that this mystery woman is the same person who trapped Tessa's sister Crystal and forced her to sell her body.
Christine Did Not Take Sharon Seriously
Meanwhile, Sharon is begging Christine to help her find Crystal. Unfortunately, the Genoa City Police Department feel that the case is not worth their time, leaving Scott determined to find out what the real truth is. With the help of a private investigator, he'll discover that Abby had unknowingly funded the sex ring app to exploit the women.
So does this mean that Scott will hopefully crack the case? Is Zack headed behind bars? Will Victor blame Abby and her start-up fund for the sex ring? Fans will just have to tune in to see what will happen next!
In the meantime, let us know what you think by dropping us a line with your thoughts in our comments section below.
Also, don't forget to check back with Celebrating the Soaps for all the latest news, updates and spoilers on The Young and the Restless and all of your favorite soaps right here!