The Young and The Restless Spoilers Thursday, August 24: Neil Gives Cane Advise – Tessa Gets Text From Crystal – Victor Give Faith News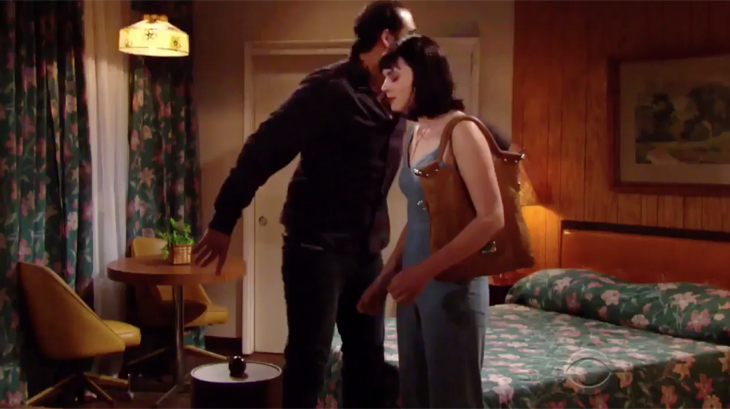 "The Young and The Restless" spoilers for Thursday, August 24th indicate that it will be a very exciting show, one "Y&R" fans will not want to miss. "Y&R" sources reveal that Neil Winters (Kristoff St. John) has been handing out advice. While Victoria Newman (Amelia Heinle) was extremely grateful for Neil's advice and the bridge loan, not so sure Cane Ashby (Daniel Goddard) will appreciate what his father-in-law advice is for him. It is no secret that Cane has messed up, however, Cane is working really hard to make things right with Lily (Christel Khalil). Neil offers up some advice for Cane, "Despite our best efforts things wind up beyond the point of no return," and maybe Cane should listen. Are Lily and Cane past the point of repair? Lily wants to be forgiving of Cane as he has of her in the past, although the fallout from Cane's mistake continues to snowball out of control.
"The Young and The Restless" spoilers teased that Lily is starting to see that she has options. Now that 'Brash & Sassy' are back on their feet after Neil supplying a bridge loan through the Hamilton Winters Group, Lily and Jordan Wilde (Darnell Kirkwood) are back to work as the Dare Brand Ambassador and company photographer. Lily has one less thing to worry about, income to support her family, however, she just might have another to take its place. After Jordan and Lily shared a very passionate kiss, they learn that 'Brash & Sassy' will be sending them out on the road together to continue promoting the men's line. Could this time to together with Jordan, be just what Lily needs, and possibly be the beginning of the end for her and Cane?
Y&R's Tessa Porter (Cait Fairbanks) is facing her own set of issues in searching for her sister Crystal (Morgan Obenreder). Thanks to Scott Granger's (Daniel Hall) investigating, they have a lead on the sex ring that Crystal might be caught up in. Sharon McAvoy (Sharon Case) waiting at the GCPD to speak with Paul Williams (Doug Davidson) she sees two girls brought in that was picked up at the same hotel Sharon last saw Crystal. Sharon takes it upon herself to follow them once someone showed up to post bail on the two young women. Back at Sharon's house, Tessa is freaking out that there has been no word from her sister and she is extremely concerned. It is then that she receives a call from Crystal telling her to meet her at the 'Night & Day Motel', Room 2. Tessa naturally races off alone.
"The Young and The Restless" spoilers reveal that might not have been a smart move. When Tessa shows up at room 2, she is greeted by a large bearded man, the same man who posted bail moments before that Sharon was following. Tessa demands "What have you done with my sister?" The man quickly pulls Tessa in and slams the door. This can not be good. Will Sharon or Scott be there in time to rescue Tessa? Will they find Crystal too? You will not want to miss a second!
Meanwhile, Victor being Victor heads to see Faith before she comes home.  Victor informs Faith that Nick has moved out of the Tack House.  Faith is upset that she cannot live at the Tack House where her Mom is and her horse.  What will Nick think when he finds out Victor made this sneaky move?
Leave a comment sharing your thoughts. Catch "The Young and The Restless" weekdays on CBS. Be sure to check back here at Celebrating the Soaps, your "Y&R" source for news, updates, spoilers and so much more!