The Young and The Restless Spoilers Tuesday, August 29: Nikki Encourages Nick To Make Amends – Mattie Upset – Sharon Informs Paul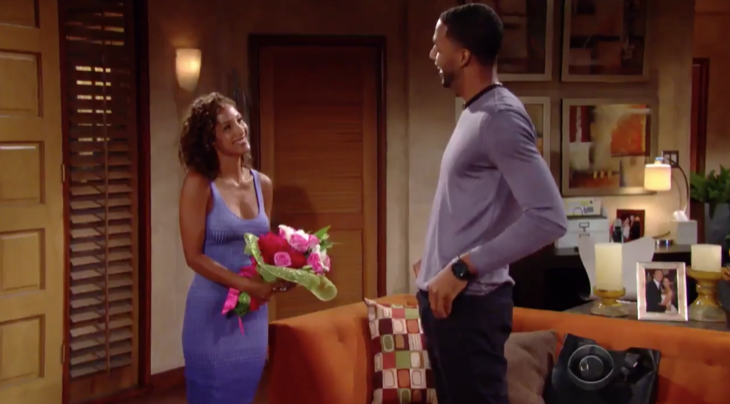 "The Young and The Restless" spoilers for Tuesday, August 29th indicate that though Nikki Newman (Melody Scott Thomas) has separated from Victor (Eric Braeden) and moved off the ranch, she still is defending him. Faith (Alyvia Alyn Lind) now back from summer camp, Nick (Joshua Morrow) moved/ kicked off the ranch and moved in with Chelsea (Melissa Claire Egan), Faith is not too pleased with the current living arrangement. Nikki learns that Nick is not allowing Faith to go visit Victor and she confronts Nick about it. Stating it is wrong to keep them apart. However, what they do not know is Victor has already been manipulating Faith into causing trouble for Nick.
Related: Neil Gives Cane Advise – Tessa Gets Text From Crystal – Victor Give Faith News
"The Young and The Restless" spoilers reveal that Faith is not the only daughter disappointed in a parents action. Mattie Ashby (Lexie Stevenson) upset with her mom Lily (Christel Khalil) behavior when her friend and co-worker Jordan (Darnell Kirkwood) joins them for dinner. Mattie can not believe her eyes, that her mom and brother Charlie (Alexander Gerry) are behaving like nothing is broken with their family, as they are just laughing and enjoying Jordan's company over dinner. Mattie feels as if her mom has moved on too quickly after kicking their father Cane (Daniel Goddard) out. So Mattie calls Lily out on her behavior wanting to know how can she move on like that. Do you think Mattie has a point or is just blowing it way out of portion?
Affiliate links included below. Thanks for your support!
"The Young and The Restless" spoilers tease that Police Chief Paul Williams (Doug Davidson) is back in town. Sharon goes to Paul to inform him of what she learned from her last visit to GCPD and following the man who posted bail for two girls. Since Tessa's (Cait Fairbanks) meeting with a man within the sex ring that is holding her sister Crystal (Morgan Obenreder), Mariah (Camryn Grimes) encourages Tessa to come forward with what she knows. How much do you think Tessa will reveal? Do you think she will let them know that Crystal is, in fact, her sister? Leave us a comment sharing your thoughts. Catch "The Young and The Restless" weekdays on CBS. Be sure to check back here at Celebrating the Soaps, your "Y&R" source for news, updates, spoilers and so much more!
SaveSave