The Young and the Restless Star Daniel Goddard Returns After Two Weeks Of Bed Rest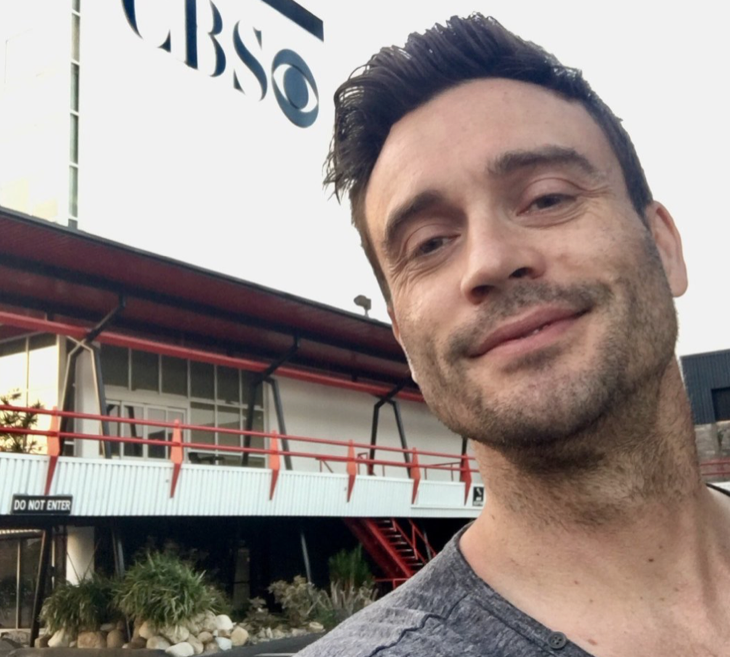 Fans of Daniel Goddard's Cane Ashby, rejoice! Many fans of 'The Young and the Restless' were worried that Daniel wouldn't be returning to the show, but according to his own Instagram, those fans needn't worry. Daniel Goddard will be returning, and when he does, he'll be at peak energy!
According to his Instagram, Daniel Goddard was bed-ridden for the past two weeks due to a bacterial infection, but he recently posted, "After being bed ridden with a bacterial infection for the last 2 weeks… it's good to be back! #yr." And given that his post received 1,329 likes and 192 comments, we feel fairly confident in saying that he would have been missed had he not made his return to the show – especially by the 'Lane' army.
Daniel Goddard returned to work this week after that two-week bout of sickness, and he looks like he's in good health and fully recuperated. Actors are often criticized for their (lack of) work ethic or the amount of time they spend off-set, but in actuality, most of them work extremely hard. Soap actors, especially on popular daytime shows like 'The Young and the Restless', work especially long hours and film many pages a day (way more than film actors on average), and that schedule sometimes takes a toll on their health.
Of course, he could have picked up that bacterial infection due to anything, but it's good to know that he is recovered. If Daniel Goddard had left the show, we shudder to think what the 'Lane' army would have done in response, especially at this point on the show. Whenever soap actors have this kind of fan base, it speaks to the character's popularity on their show – and lest it's not obvious, Cane Ashby is very, VERY popular on 'The Young and the Restless'.
What do you guys think about Daniel Goddard returning to play Cane Ashby on 'The Young and the Restless' after recovering from a two-week fight with his bacterial infection? Are you pleased to see that he'll be back on the show soon? And what do you think the response would have been had Goddard elected not to return to the show, or if the show's producers had not brought him back?
Let us know your thoughts in the comments below.