The Young and the Restless (YR) Spoilers: Kyle Likes Summer's Offer – Wants To End Philly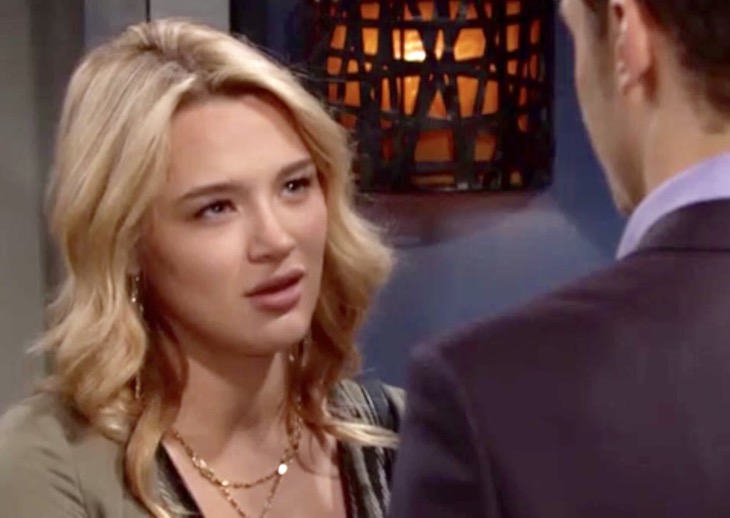 Summer (Hunter King) believes she can end 'Philly' on 'The Young and the Restless'. Kyle (Michael Mealor) thinks otherwise and is willing to bet his sweet ride. If Summer wins, she drives. If not, she'll be sitting in the passenger seat on date night.
Phyllis (Gina Tognoni) and Jack (Peter Bergman) put their heads together after an awkward encounter that Summer orchestrated at her condo. Jack was led to believe that Phyllis was leaving Billy (Jason Thompson) and still had interest in her one-time husband.
Summer believed that her mom should have never discarded Jack and should not be with Billy. King's character wants Billy and is using that as part of her scheme to help reunite 'Phack'.
Summer: "I bet that I can get Billy into bed by the end of the month."

Kyle: "You're on."

Summer: "All right, what do I get when I win, besides Billy?"

Kyle bets his sports car and Summer says: "You get me."

They shake hands. #YR pic.twitter.com/9FkJ89RQbY

— Kim Huck (@acejordan23) August 10, 2018
It feels possible, though not Summer's original intent, that Phyllis may find her way back to Jack. That happens only after she splits from Billy, which could happen soon.
When Phyllis learns about the recent kiss Summer forced Billy to have all could be over. However, Billy won't be thrilled about the J.T. (Thad Luckinbill) reveal either. While that won't be a personal betrayal, it could send Phyllis to jail, thus leaving him alone and vulnerable.
Thompson's character has arguably made progress under Phyllis' guidance. All anti-'Villy's' would claim that Vickie (Amelia Heinle) enabled, or even helped to create Billy's dysfunction, whereas Phyllis has been a good influence.
Billy was on the straight and narrow for a year-plus before Summer lured him back to gambling. However, Phyllis responded to that serious matter with compassion, which has seemed to work. She handled Billy's addiction in a better manner than Vickie (again, arguably).
'Philly' fans also believe that Phyllis was the driving influence that convinced Billy to embrace the Jabot Chief Executive Officer's role. Contrast that to whatever Brash and Sassy's three-headed contingent was and how Vickie's off-and-on response (even though her demeanor was justifiable) affected Billy.
Summer may still be proven right, which would win her Kyle's car. If she's wrong, Summer has agreed to date Kyle again. Yes, he's her backup plan.
Soap Opera Spy is a leading source for everything linked to 'The Young and the Restless'.
Read more Celebrating the Soaps news, spoilers, and gossip on our The Young & The Restless homepage
SUBSCRIBE TO OUR VIDEO PAGE, HERE!