The Young and the Restless (YR) Spoilers: Lily Ravaged By Guilt – Hilary Clings To Life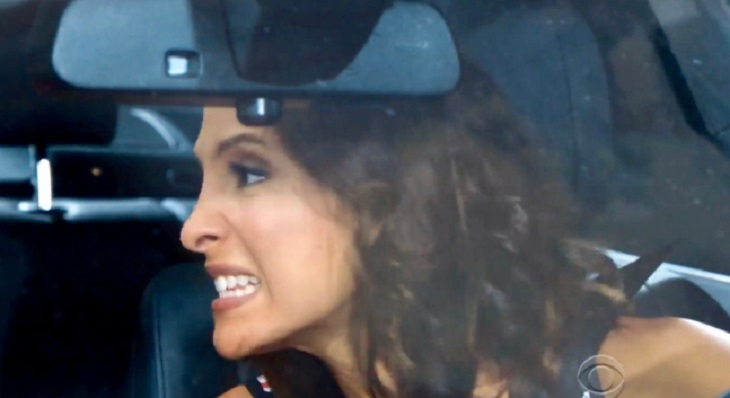 Lily (Christel Khalil) made what could be her biggest ever mistake on 'The Young and the Restless'. Blowing through a red light caused Hilary's (Mishael Morgan) life to be endangered, while her baby has already been taken. Thankfully, Charlie (Noah Alexander Gerry) is okay and Lily suffered no serious injuries herself.
Devon's (Bryton James) absence, due to a business trip, was written into the script further heightening an already dramatic storyline. The climax to this potential main character write-out will also become the biggest ender since Adam (Justin Hartley) was apparently killed in the cabin explosion.
Everyone knows that Lily loathed the woman her brother loved more than any other. Devon's sister and Hilary have never gotten along. That's understandable considering that Ann Turner (Hilary's real name) targeted the Winters' and Ashby families upon her arrival in Genoa City.
LOVE Y&R? SUBSCRIBE TO OUR THE YOUNG & THE RESTLESS NEWSLETTER, HERE!
What wife would ever be okay with someone who tried to drug her husband and frame him with faux photos? Hilary went on to marry Neil (Kristoff St. John), who she initially believed left her mother for dead. Then, while still married, began a relationship with Devon, who she later married and then divorced. She also was in league with Juliet (Laur Allen), which created Cane's (Daniel Goddard) son, Sam.
Digitally skipping to now, Hilary could die in the hospital. While it's always possible that she's resurrected some day, in all likelihood her (potential) death will seal the script on one of Y&R's most electric characters in its recent history.
Devon's life, which in recent months, took a stunning and positive turn, is already forever changed. The loss of an unborn child creates unfathomable grief. The compounding of that loss with the death of the child's mother is infinitely more unbearable.
Morgan, a terrific talent, will surely be missed. Her run, which began in 2013, was filled with countless memorable on-screen moments. Full kudos and best regards are surely offered by all fans of this superb actor.
Celebrating The Soaps is a leading source for everything linked to 'The Young and the Restless'.
As always, more detailed spoilers and a full collection of pictures for the week in question will appear here on Celebrating The Soaps, when there will be more clues and hints over exactly what's going on.
The Young & The Restless airs weekdays on the CBS network.
---
Read more news, spoilers, and gossip on our The Young & The Restless homepage
Want up-to-the-minute soaps news, spoilers, and gossip on your social feeds? Just hit 'Like' on our  Facebook page.