Young & The Restless Alum Hunter King Celebrates Two Important People
The Young and the Restless alum and Hallmark star Hunter King sends out a heartfelt message to her much-loved family on Instagram. She took to Instagram on Wednesday, March 22, to wish her big sister Kelli a heartfelt happy birthday. Meanwhile, she also shared her appreciation for their mom.
Hallmark star Hunter King sends a heartwarming family message
In a post made on Wednesday, March 22, the Young and the Restless alum shared a heartwarming message with her family with a sweet photo. For her big sister Kelli, Hunter wrote: "Happy Birthday to the best big sister anyone could ever ask for!"
King continued, lauding her big sister by writing, "You're always there for me whether I need a good laugh, a shoulder to cry on, a Diet Coke from McDonald's cause it's 'the best kind', or just a day with you by my side." Kelli was quick to respond in the comments, writing, "Love you so much."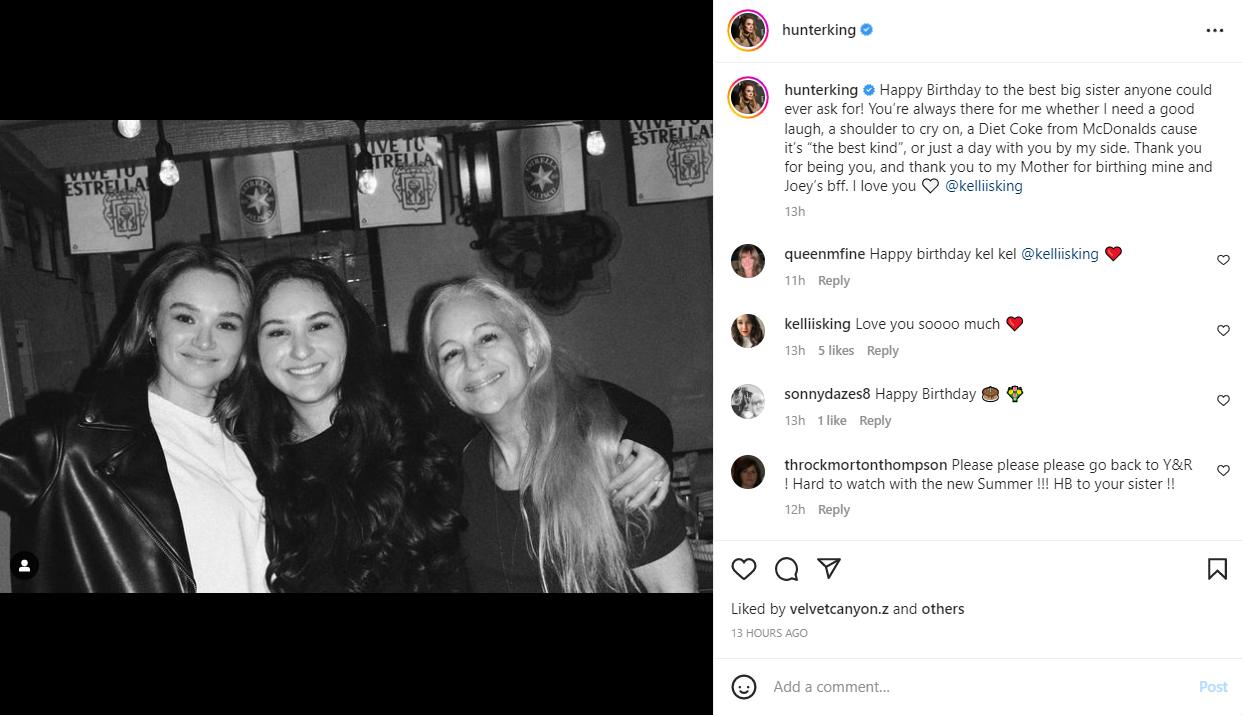 However, her message wasn't only directed at her sister, Kelli, as she also sent a message to their mom, writing:
And thank you to my mother for birthing mine and Joey's BFF. I love you.
New Hallmark project for Hunter King
Meanwhile, Hunter has been in the headlines recently for a new Hallmark movie, The Professional Bridesmaid. She will be starring alongside Days of Our Lives star, Chandler Massey. Set to premiere in April, the following is the official synopsis for the movie:
Maggie Bailey (Hunter King) has a particular skill set for being an ace bridesmaid. For this reason, Maggie decided to go pro and use her talents to help brides with the social dynamics of their big day.
Meanwhile, her new client, Alexis Shepard (Francesca Bianchi) is the Mayor of Columbus' daughter, who is currently up for reelection. As the wedding is likely to be the high-profile event of the summer, those involved will face plenty of scrutiny. This leads the mayor's team to hire Maggie to join the bridal party to keep things on track. As it is vital that no one knows she is a hired bridesmaid, she posts as Alexis' old friend, Maisie.
Things get complicated when a local reporter, Henry Whittington (Chandler Massey) is assigned to the high society story. Meanwhile, he attempts to get close to the mayor for a scoop on the pending development of local parkland.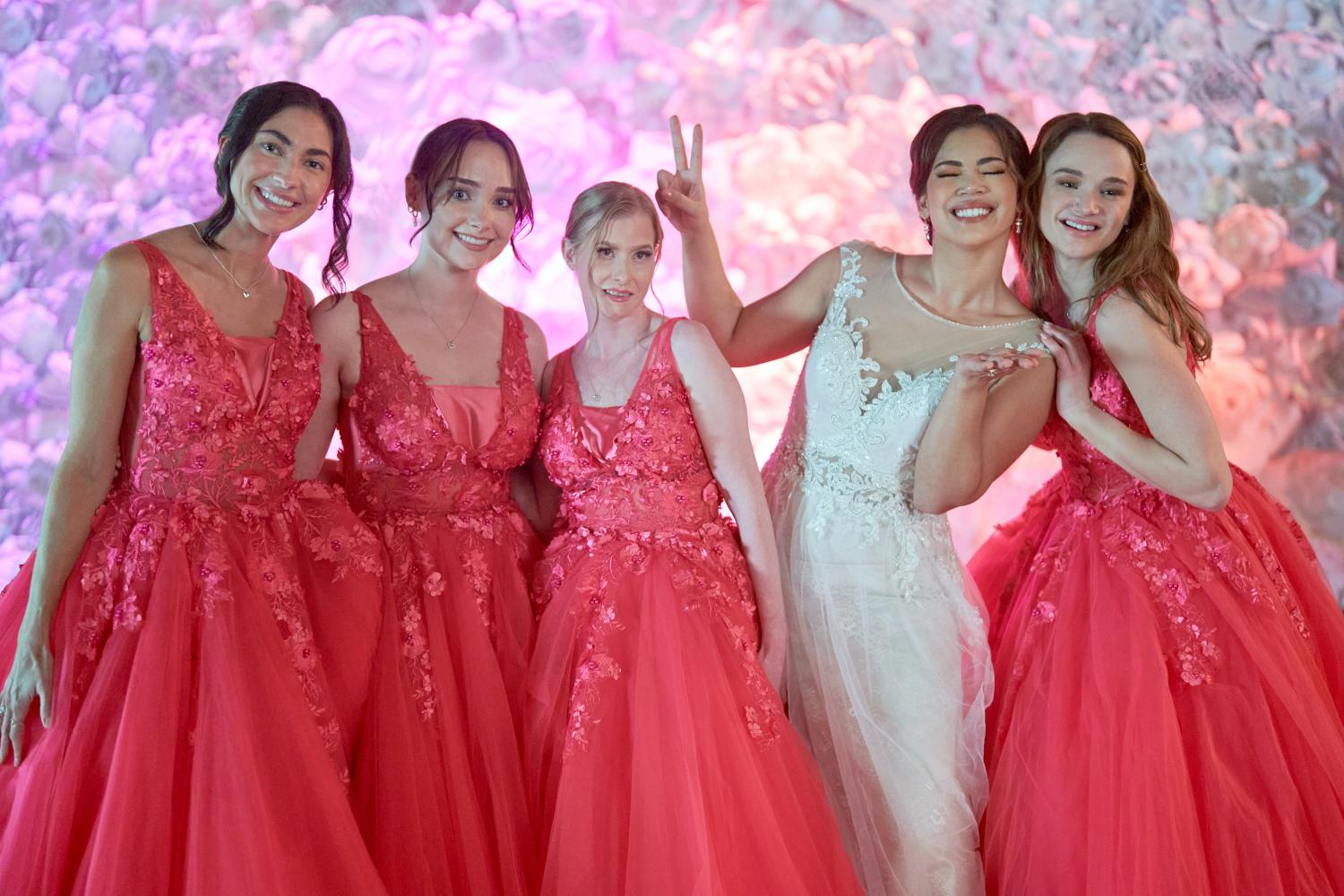 As for Maggie, to be able to pull off her assignment successfully, she has to coordinate three unhelpful bridesmaids to ensure Henry stays focused on the wedding himself. Despite this, while hiding her identity from Henry, she finds herself growing closer to the handsome reporter.
Stay tuned for more details about Hunter's upcoming Hallmark movie The Professional Bridesmaid, including photos from the set and more.