Y&R Spoilers: Summer Newman Gets Arrested?
The Young and the Restless spoilers indicate that Phyllis Summers' doomed plot to fake her death and pin it on Diane Jenkins (Susan Walters) blows up in her face. It seems inevitable that Phyllis will be arrested for something soon, but she could inadvertently take her own daughter down with her. Is Summer Newman (Allison Lanier) getting arrested too?
The Young And The Restless Spoilers – Phyllis Phyllis Summers Is Busted!
Christine Williams (Lauralee Bell) is on the case, with the help of Chance Chancellor (Conner Floyd). According to Y&R spoilers, the district attorney will find the evidence she needs to prove that Phyllis is very much alive and faked her own death.
By not coming forward and letting Diane be hung out to dry for her death, Phyllis broke half a dozen laws, including evidence tampering and fraud to name a few.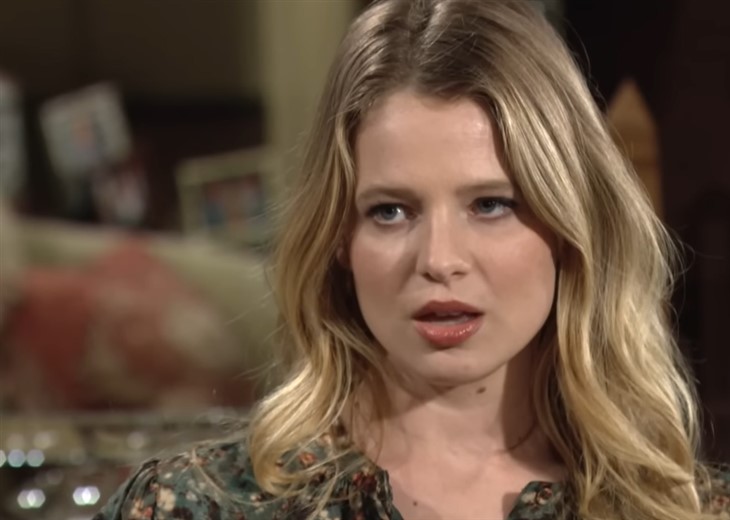 The Young and the Restless spoilers show that the walls are closing in on Phyllis, but her daughter Summer could also be answering to the Genoa City PD.
Summer may not have been as involved in the whacky frame job as her mother, but she was aware that her mother was alive and one could technically argue that she even helped her stay on the run and keep her secret. Could Christine Williams find something to charge Summer with too?
Y&R Spoilers – Will Summer Be Arrested?
Of course, Summer's husband Kyle Abbott (Michael Mealor) could easily make a few phone calls and have his wife released and any charges against her dropped. But, there's a good chance Kyle won't be rushing in with his superhero cape on.
After all, Summer made it very clear where her loyalty lies when she let his mother Diane risk going to prison for a crime she didn't commit. And, when Kyle learns that his wife has been lying to him all along, he may just let her sit behind bars for a while.
Do you think Summer and Phyllis should be arrested? Share your thoughts in the comments below and keep checking back here for more The Young and the Restless spoilers, news, and updates.