Will Writers Strike Give Boost To Soap Ratings?
Will the writers' strike give a boost to the soap ratings? Fans are wondering if soaps will be given a new life while scripted television shows and movies face an uncertain future. Keep on reading to learn more.
The Young And The Restless Get New Life From Writers' Strike?
Brad Bell has said that both The Young and the Restless (Y&R) and The Bold and the Beautiful (B&B) have enough material to last into the holidays. However, fans wonder if daytime soaps will see an increase in ratings due to the writers' strike, which has impacted scripted television.
The Fall 2023 television schedule looks dire as there's nothing in sight but reality shows. One fan took to the Y&R forums on Soap Central to speculate on a possible theory. Could the writers' strike help soap operas get new life and attract a new fanbase? It could be what the struggling television genre needs.
"Will writers and actors' strike help soap ratings?" the user wondered. "Especially if they drag on through the Fall? Streaming will still have plenty of content but it looks like networks will be all reality and game shows."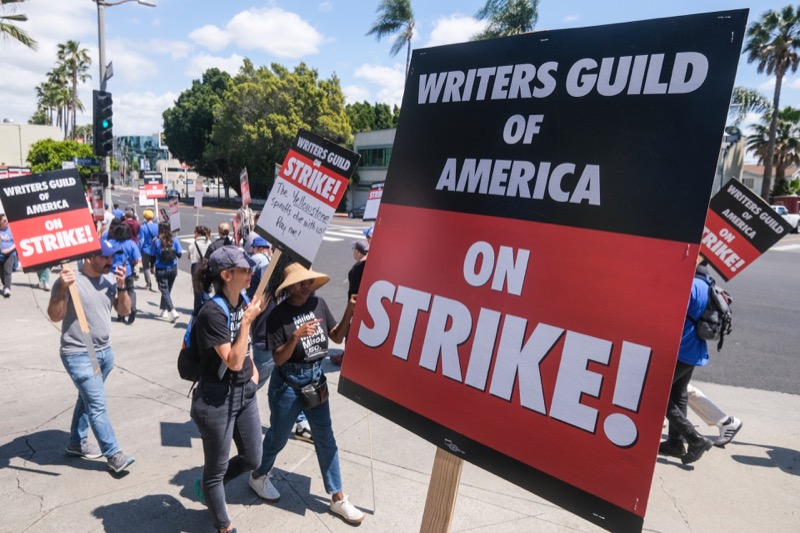 Some fans took to the thread to share their thoughts. The SAG strike doesn't impact soap operas since their actors aren't forced to stop working.
They're employed under the SAG-AFTRA National Code of Fair Practice for Network Television Broadcasting, which is known as the Network Code aka NetCode. If anything, the strike could hurt the soaps since the broadcast news divisions wouldn't shy away from adding another news program to the daytime lineup.
Daytime Soap Operas Take Centerstage
According to some fans, the scab writers working on daytime soaps will have to step up their storylines. Daytime soaps could take centerstage, which will demand better storytelling. This could help them attract more viewers during the strike.
"Reality shows are basically soap operas. There is always a hunger for this type of content. But the writers really do not know what they're doing," one fan noted.
Another suggested moving The Young and the Restless to Paramount Plus. Viewers could get an uncensored version of the same episode that aired on CBS but with uncut content. Streaming competitors like Peacock have already cashed in on this trend with Days Of Our Lives and reality shows like Vanderpump Rules.
What are your thoughts? Do you think the writers' strike will help the ratings with soap operas? Sound off below in the comment section.
Editorial credit: Ringo Chiu / Shutterstock.com