B&B Recap And Spoilers Friday, July 28: Liam Pushes Steffy, Sheila Has High Hopes, Kelly Is In Trouble
The Bold And The Beautiful spoilers for Friday, July 28 indicate that Liam Spencer (Scott Clifton) shows up at Steffy Forrester's (Jacqueline MacInnes Wood) ranting about John "Finn" Finnegan (Tanner Novlan) again. Liam believes this call Finn's loyalty into question. Steffy defends Finn but Liam continues to rant. Finn is waiting on Kelly Spencer (Sophia Paras McKinlay) to arrive. Sheila Carter (Kimberlin Brown) drops in on Deacon Sharpe (Sean Kanan).
The Bold And The Beautiful Spoilers – Sheila Carter Hopes For A Reunion
Sheila plans to make the most of her freedom. Sheila has a second chance to have a relationship with her son and her grandson. Deacon tries to make Sheila see reason and she has her mind set on making things work with Finn. Deacon believes he is missing something.
Sheila tells Deacon about Finn's hug in the hallway at the courthouse. Sheila says she thinks Finn saw her for the first time that day. Sheila will never forget that exchange and neither will Finn. Deacon says that embrace sounded pretty intense. Sheila says Finn felt it too. Sheila tells Deacon to never underestimate the love between a mother and her son. Deacon warns Sheila that Finn and Steffy might not be ready for this.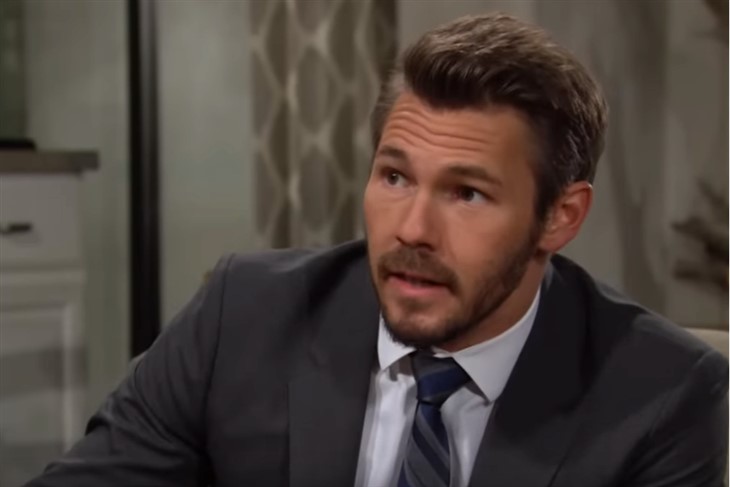 B&B Spoilers – Kelly Spencer Is Taken Down By A Wave
The Bold And The Beautiful spoilers Kelly arrives at Finn's office. Kelly had a good sleepover. Finn and Kelly plan to go to the beach. Kelly and Finn are supposed to have some time together before daddy-daughter day. Finn leaves orders to be called at the beach if he is needed. Sheila is determined to go see Finn. Finn and Kelly play on the beach as Sheila watches from a tent.
Kelly and Finn go to get water to make a moat around their castle. Finn and Kelly continue to play, the moat drives up. Finn gets a phone call. Kelly goes down to the water. Sheila watches as Kelly loses her bucket. Sheila heads toward the water as Kelly gets knocked down by a wave.
The Bold And The Beautiful Spoilers – Liam Spencer Has A Bad Feeling About Kelly Spencer
Liam says Kelly lives there. Steffy said that never bothered him before. Liam cannot trust Finn's judgment now. Liam debated bringing this to her. Steffy believes that Liam is wrong about Finn. Steffy doesn't believe Finn will let Sheila back into their lives.
Steffy agrees that all activities will be dangerous now. Steffy says that Finn hasn't given her a reason not to trust Finn. Liam preaches that Steffy cannot rely on Finn to protect Kelly. Liam feels like something awful is going to happen.
Be sure to catch up on everything happening with B&B right now. Come back here often for The Bold And The Beautiful spoilers, news, and updates.
For more about what's happening on your favorite soaps and more ways to connect with us, join the conversation on our YouTube Page or our Facebook Page, check out our Twitter feed, look for an update on our Instagram, follow us on Threads , Always stay up-to-date with us on Google News, or drop us an e-mail HERE! See you there!