B&B Spoilers: Will Deacon Kick Sheila Out Of His Apartment?
The Bold and the Beautiful (B&B) spoilers suggest whether Deacon Sharpe (Sean Kanan) will kick Sheila Carter (Kimberlin Brown) out of his apartment.
Ridge Forrester (Thorsten Kaye) and Carter Walton (Lawrence Saint-Victor) confronted him about keeping Sheila at his apartment.
They caught on quickly as to where she's been hiding lately. Keep on reading more.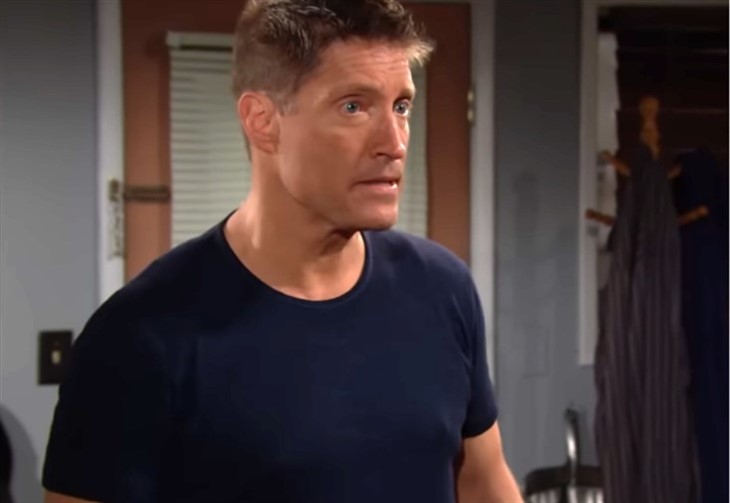 The Bold And The Beautiful Spoilers – Will Deacon Sharpe's Relationship Be Exposed?
The Bold and the Beautiful spoilers hint that it might be time for Deacon's relationship to get exposed to the residents of Los Angeles.
The user Bobaloo posted on the SoapCentral.com Message Boards: "I think it's finally time for Deacon's relationship with Sheila to be uncovered, and his role in hiding her before, the blackmail it took from Ridge and Bill to get him to help with her capture, all of it."
Up to this point, Deacon's had it pretty easy since leaving jail. He worked at the restaurant as a janitor and even lived in the closet.
He upgraded to a comfortable and humble apartment. Now, Deacon has his own restaurant, which is getting rave reviews in Los Angeles.
Yet, he's hiding out with Sheila of all women. He's had it easy and he needs to be exposed.
"It would be interesting timing — he's finally secure in his relationship with his daughter and her mother, and all of their extended family.
He has a great relationship with his granddaughter, even with Liam, his ex-son-in-law," the user noted.
B&B fans would love to see the fallout from this happening. They also wonder who would stick by Deacon's side if this happens.
One user suggested that Deacon's daughter Hope Logan (Annika Noelle) should be the one who finds out the truth.
It'll be interesting to see if she sticks by her father. Deacon will convince her that he will kick Sheila out.
READ THIS: Find out what happens next on The Bold and The Beautiful.
B&B Spoilers – Will Deacon Sharpe Kick Out Sheila Carter?
The Bold and the Beautiful spoilers seemingly tease that Deacon can't resist Sheila. He might not be able to kick her out of his apartment.
Deacon would only continue to sneak around and see Sheila on the sly even if she's not allowed at his place anymore.
They're convinced that they're star-crossed lovers and that no one understands their relationship.
"The secrets on B&B seem to last for years, it's crazy. I also think it's time that everyone learned about Deacon's relationship with Sheila, especially seeing Hope's reaction," one fan noted.
The B&B spoilers also suggest that Sheila could turn on Deacon. She's been by his side even when Deacon told her that she needed to leave town.
She understands his concerns. But, things could change after her son Dr. John "Finn" Finnegan (Tanner Novlan) rejects her.
What are your thoughts? Do you think Deacon will kick out Sheila? Or, do you think he'll keep her around?
Sound off below in the comment section.
As always, check back for more B&B spoilers, news, and updates.
For more about what's happening on your favorite soaps and more ways to connect with us, join the conversation on our Facebook Page, check out our Twitter feed, look for an update on our Instagram, follow us on Threads , Always stay up-to-date with us on Google News, or drop us an e-mail HERE! See you there!