Bold and the Beautiful Spoilers Thursday, February 14: Hope Relives Night of Beth's 'Death,' Seeks Closure – Livid Zoe Grills Reese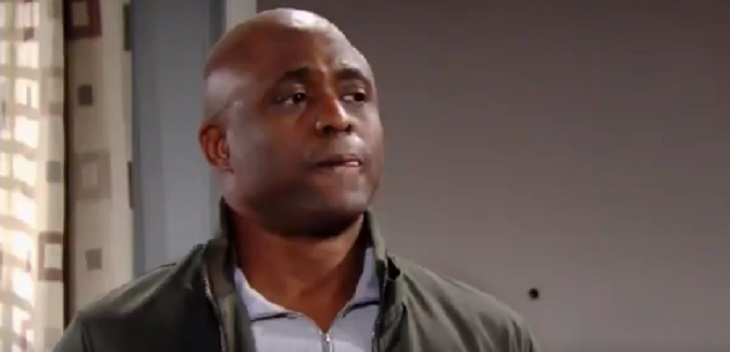 "The Bold and the Beautiful" spoilers for Thursday, February 14, tease that Hope Spencer (Annika Noelle) will remain stuck on the night Beth Spencer "died." She's been wrestling with this loss ever since she found out the horrible news. Hope can't help but feel responsible somehow. She believes things might've been different if she'd been awake and had witnessed her daughter's birth.
B&B fans know that's true since an unconscious Hope allowed for a baby swap. Dr. Reese Buckingham (Wayne Brady) was able to switch Hope's perfectly fine little girl for another woman's dead one. Of course, Hope doesn't know any of that. She's just battling guilt and wishing there was some way to find real closure.
Liam Spencer (Scott Clifton) will try to help Hope with that task on Thursday. Hope will want to go back to that fateful night in her mind. She'll think it might help to relive the tragedy and uncover any details she might've missed before. Hope may feel like it'll be a step toward moving on.
Liam should be concerned about Hope causing more distress for herself. He's seen firsthand how distraught his wife's been, so he won't want to pile on any extra grief. However, Hope may be adamant that this is the only path to letting go. She can't put that night in the past until she remembers everything about it.
"The Bold and the Beautiful" spoilers say Hope will go through her memories of what happened on Catalina Island. Will she recall something new? Could some clue point Hope toward the truth? Hope obviously won't figure out the whole baby swap plot from this experience, but she could get a big hint.
While Liam supports Hope's efforts, Zoe Buckingham (Kiara Barnes) will seek details. Florence "Flo" Fulton (Katrina Bowden) just blurted out that Reese switched the babies, so Zoe will push for more info. She'll get most of the real story, but she'll need Reese to fill in some gaps.
That. just. happened. 💥 #BoldandBeautiful pic.twitter.com/N4mFl3cf3C

— Bold & The Beautiful (@BandB_CBS) February 13, 2019
"The Bold and the Beautiful" spoilers say Zoe will reach out to Reese by phone. She'll put serious pressure on her dad, so he'll be in major trouble. Reese will make some admissions of his own and beg Zoe to keep quiet about this. He'll do damage control and hope this doesn't blow up in his face.
It sounds like some fantastic scenes are in store. We'll give you updates as other B&B details and rumors emerge. Stay tuned to the CBS soap and don't forget to check CTS often for the latest "Bold and the Beautiful" spoilers, rumors, updates and news.
Want up-to-the-minute soaps news, spoilers, and gossip on your social feeds? Just hit 'Like' on our Facebook page and 'Follow' on our Twitter account.