The Bold and the Beautiful Spoilers: Bill Schemes To Get Katie & Will Back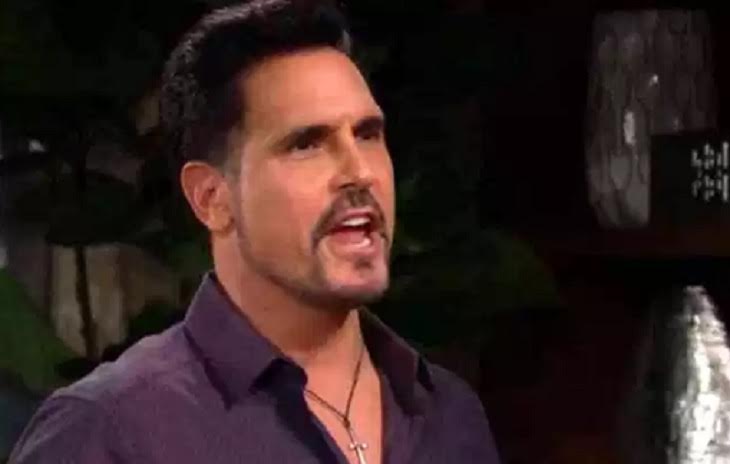 The Bold and the Beautiful spoilers tease that Bill Spencer (Don Diamont) will soon get a bright idea. He's been enjoying all the time he's been spending with his son Will Spencer (Finnegan George) lately. They've really reconnected in the past few weeks, and Bill has even been enjoying a better relationship with his ex Katie Forrester (Heather Tom), too.
But soon, Bill will learn something interesting. He'll hear from Wyatt Spencer (Darin Brooks) that Katie and Thorne Forrester (Ingo Rademacher) are heading for splitzville. That will get the wheels in Bill's head turning, and he'll start to wonder whether he might have a future with Katie once the dust has settled from her divorce.
Of course, Bill spent most of the past year obsessing over two women: Steffy Forrester (Jacqueline MacInnes Wood) and Brooke Forrester (Katherine Kelly Lang). He hasn't thought about Katie in a romantic way for a long time, but suddenly she'll be available and an option for him.
Plus, Katie has something that Bill really wants…Will. Now that Bill is the new and improved Bill Spencer, he's putting family first. He'd probably like nothing more than to reunite with Katie and become a nuclear family once again.
According to B&B spoilers, Bill will soon discuss the situation with his right-hand man Justin Barber (Aaron D. Spears). In typical Bill fashion, he'll want to use Justin as a sounding board on how to win back Katie and get his family back. Of course, Justin will probably offer the usual cautionary advice.
Thorne blindsides Katie today on #BoldandBeautiful. pic.twitter.com/qvIJ6nQDpM

— Bold & The Beautiful (@BandB_CBS) February 13, 2019
Justin will probably advise Bill to take it slowly and give Katie the time and space she needs to process her divorce and deal with all the feelings that come with a split before he makes a move. Bill should probably wait before he approaches Katie about getting back together and just spend time now doting on Will and continuing to demonstrate that he's a devoted dad.
But, knowing Bill he'll probably make a move on Katie sooner rather than later. And he'll probably figure he can play the "Will" card to endear himself to Katie. After all, the big thing that he and Katie have in common is that they both want what's best for Will, so Bill will probably exploit that.
At any rate, it might be a while before Katie's ready to jump back into anything with Bill. But we'd say the chances of a "Batie" reunion are pretty good. Are you rooting for Bill and Katie?
As always, more detailed spoilers and a full collection of pictures for the week in question will appear here on Celebrating the Soaps, where there will be more clues and hints over exactly what's going on.
Want up-to-the-minute soaps news, spoilers, and gossip on your social feeds? Just hit 'Like' on our Facebook page and 'Follow' on our Twitter account.