The Bold and the Beautiful News: HRH Prince Achileas Andreas Made His B&B Debut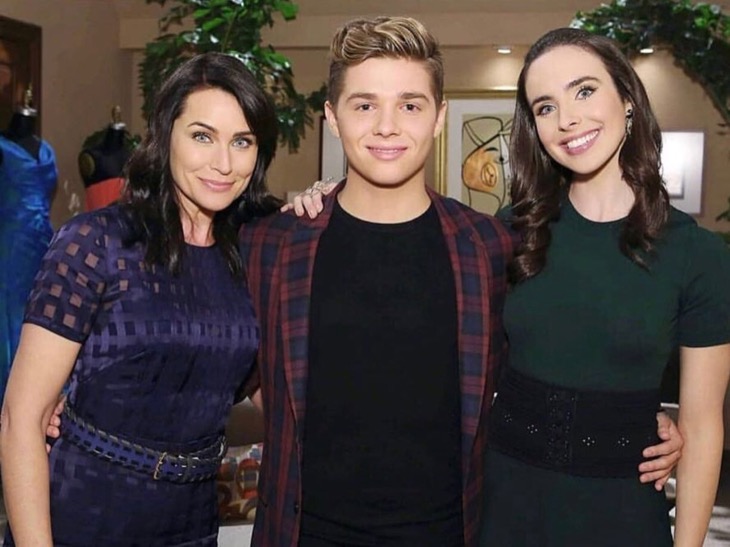 The Bold and the Beautiful got the royal treatment, thanks to a very handsome prince! If you watched today's episode of B&B HRH Prince Achileas Andreas, who is the second son of Crown Prince Pavlos of Greece and Denmark made his debut on the hit CBS soap.
Prince Achileas Andreas shared scenes with Rena Sofer (Quinn) and Ashleigh Brewer (Ivy). Although you might have missed it because the young dashing prince was only on the show for one very short scene. Prince Achileas posed for a photo with both Rena and Ashleigh that is currently making the rounds on social media.
Of course, The Bold and the Beautiful fans know that the show has seen plenty of celebrity guest stars come and go. A lot of big names have appeared on the show, including Chaz Bono, Fred Willard, Morgan Fairchild, Christopher Knight, Bob Barker, Gina Rodriguez and even Betty White. In recent years, the soap has also seen chart topper Usher, television personality Mario Lopez, Patrick Duffy, Monica Horan and Jim O'Heir and so many more. There's also the possibility that the prince might come back for a recurring role!
Meanwhile, The Bold and the Beautiful spoilers indicate that Liam will discover Steffy's shocking lies while Ridge will get a proposal that will shock him. If that weren't enough, Thorne will push Eric to make a drastic move while also declaring his love to Brooke. That is if his brother Ridge doesn't get in the way. Fans will just have to tune in to see what will happen next!
LOVE THE BOLD & THE BEAUTIFUL?  SIGN UP FOR OUR B&B NEWSLETTER!
The Bold and the Beautiful airs weekdays on the CBS network. Let us know what you think by leaving us a line with your thoughts in our comments section below. Also, don't forget to check back with Soap Opera Spy for all the latest news, updates and spoilers on The Bold and the Beautiful and all of your favorite daytime television show right here!
Also, don't forget to check back with Celebrating the Soaps for all your latest news, updates, and spoilers for The Bold and The Beautiful along with all your other favorite daytime television soaps.