The Bold And The Beautiful Spoilers: A New Man In Taylor Hayes' Life
The Bold and the Beautiful spoilers show Taylor Hayes (Krista Allen) is single and ready to mingle on the CBS soap. After years of being Ridge Forrester's (Thorsten Kaye) second choice and being humiliated by Brooke Logan (Katherine Kelly Lang), Taylor has had enough. And, viewers at home can all breathe a collective sigh of relief. Because, how many years do we really have to spend watching these two women fight over Ridge Forrester?
The Bold And The Beautiful Spoilers – Taylor Hayes Needs A New Man
The odds of Brooke and Ridge's Rome reunion lasting are pretty slim seeing as how their kids are at war. But, Taylor's done sticking around and waiting for her ex to choose her. The doctor is moving on to bigger and better! But, who will the lucky man be that catches Taylor's eye? There aren't a whole lot of options left on the CBS soap.
The Bold and the Beautiful spoilers and rumors have been hinting for a while now that sparks may fly between Taylor and Deacon Sharpe (Sean Kanan). Another popular fan theory is that Taylor might fall for her ex-husband's nemesis Bill Spencer (Don Diamont). A Taylor and Bill romance would certainly bring some drama, not just from Ridge, but also Bill's ex Brooke Logan.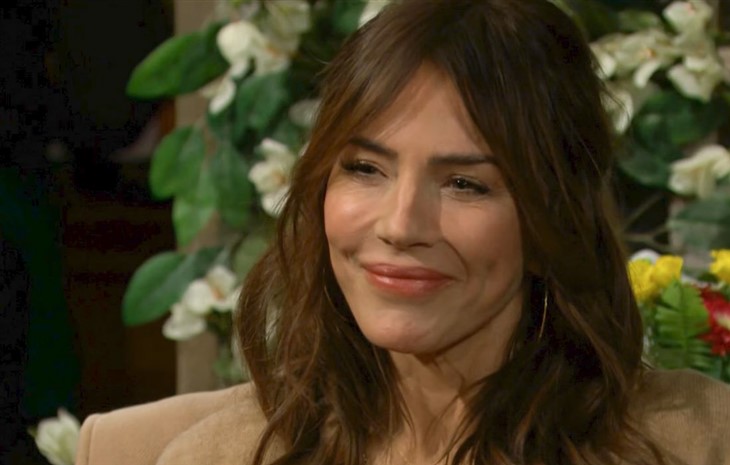 B&B Spoilers – Taylor Hayes Follows In Daughter's Footsteps?
A similar situation happened on The Bold and the Beautiful a few years ago. Everyone was tired of the Liam, Hope, and Steffy merry-go-round. The soap brought in Finn (Tanner Novlan) to give Steffy something fresh, and it was one of the best moves they could have made. Fans are thrilled to see a new couple on the soap, and chances are they will be just as thrilled if TPTB bring in someone new for Taylor Hayes. How many more years do we have to watch Taylor and Brooke fight over each Ridge?
What do you think B&B fans? Who should Taylor be with? Should the soap opera bring in a new character just for her like they did Steffy? Let us know what you think in the comments below and keep checking back here for more The Bold and the Beautiful spoilers, news, and updates.