The Bold and the Beautiful Spoilers Tuesday, February 12: Liam Defends Hope's Bond with Phoebe, Reassures Steffy – Frantic Flo Contacts Reese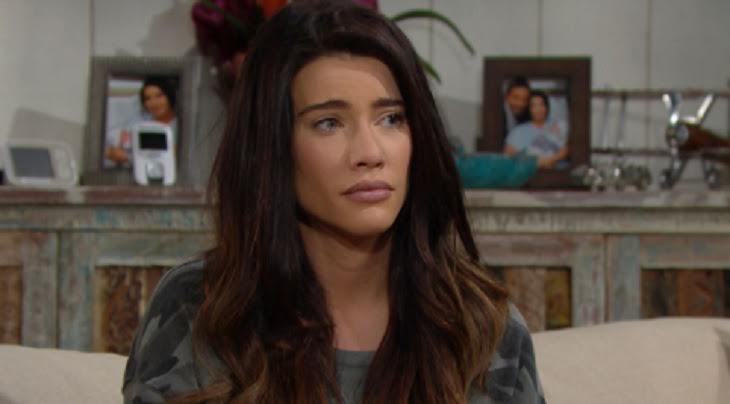 "The Bold and the Beautiful" spoilers for Tuesday, February 12, tease that Liam Spencer (Scott Clifton) will rush to Hope Spencer's (Annika Noelle) defense. He's had some concerns about Hope's attachment to "Phoebe Forrester" (Isabella de Armas and Redford Prindiville), but Hope insists that spending time with the baby helps. She's just looking for any way to help her heart heal.
That'll be good enough for Liam, but Steffy Forrester's (Jacqueline MacInnes Wood) worries will remain. She'll suggest that maybe Hope should back off until she's further along in her recovery. It takes time to overcome such a deep loss, so Steffy will maintain that she's just looking out for Hope's well-being.
However, Liam will take Hope's side and argue that they can't get inside her head. Only Hope knows how she feels and what will help her cope. Liam and Steffy can't dictate how Hope should grieve Beth Spencer's "death." If this is the best way for her to pick up the pieces and move on, Liam won't want to rob Hope of that.
Of course, the ball will stay in Steffy's court. Since nobody knows about Dr. Reese Buckingham's (Wayne Brady) deception, Steffy gets to decide if Hope will continue to bond with "Phoebe." She's "Phoebe's" mom for the time being, so she'll be the one making that call.
Although sympathetic to Hope's plight, Steffy worries that she is getting excessively close to Phoebe. WATCH FULL EPISODE: https://t.co/538fgUe4Aa #BoldandBeautiful pic.twitter.com/g2G5hqRTCU

— Bold & The Beautiful (@BandB_CBS) February 11, 2019
Liam and Hope will encourage Steffy to lighten up a bit. They'll think Steffy's getting worked up when there's not a serious issue – not yet anyway! B&B fans can probably expect major trouble down the road, but Hope and "Phoebe's" connection is harmless for now.
Other "Bold and the Beautiful" spoilers say Florence "Flo" Fulton (Katrina Bowden) will panic over Zoe Buckingham's (Kiara Barnes) threat. Reese's partner in crime will frantically try to contact him on Tuesday. Flo will just want Reese to tell her what to do. She'll worry that her deception won't placate Zoe for long, so it's important for Reese to get in touch with her ASAP.
"The Bold and the Beautiful" viewers won't want to miss the thrilling scenes ahead. We'll give you updates as other B&B news and rumors emerge. Stick with the CBS soap and don't forget to check CTS often for the latest "Bold and the Beautiful" spoilers, rumors, updates and news.
Want up-to-the-minute soaps news, spoilers, and gossip on your social feeds? Just hit 'Like' on our Facebook page and 'Follow' on our Twitter account.