The Bold And The Beautiful Spoilers: Deacon Breaks Sheila's Heart In Shocking Twist
The Bold and the Beautiful spoilers show Sheila Carter (Kimberlin Brown) may have finally found true love on the CBS soap with Deacon Sharpe (Sean Kanan). Deacon and Sheila really are perfect together, but at the end of the day B&B fans can't forget just how slimy the former conman really can be. The Bold and the Beautiful rumors hint a shocking twist coming up in their crazy love story.
Who would have thought Sheila Carter would finally find love and be planning her big wedding day? Sheila might have counted her eggs before they hatched when she went wedding dress shopping, because B&B spoilers indicate the odds of this couple actually making it down the aisle and saying "I do" are slim to none. In fact, The Bold and the Beautiful fans are convinced Deacon is playing Sheila and there's heartbreak ahead for the villainess.
The Bold And The Beautiful Spoilers – A Devastating Blow For Sheila Carter
At this point, you almost have to feel bad for Sheila Carter. How many men in Los Angeles are going to profess their love to here while trying to set her up for the Los Angeles PD. There are a slew of unsolved crimes that Sheila has yet to pay the price for.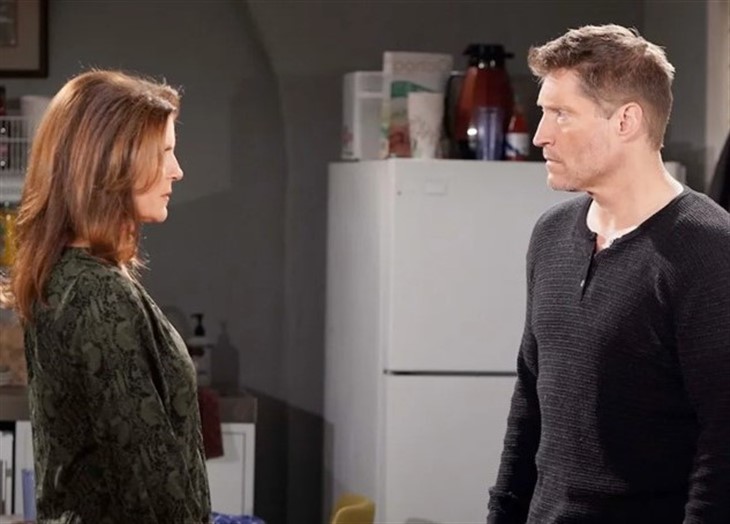 Obviously the shooting that nearly cost Steffy Forrester (Jacqueline MacInnes Wood) and Hayes Finnegan (Tanner Novlan) their lives is at the top of the list, but really there are a ton of different things Sheila could land behind bars for.
She probably doesn't even remember half of the crimes she has gotten away with over the past couple years.
The Bold and the Beautiful spoilers say Sheila Carter is so in love with Deacon Sharpe that she's completely oblivious to the fact that he is lining her up. Why would Deacon want Sheila behind bars?
Think back to a few months ago when the tables were turned and Deacon was begging Sheila to leave his apartment and she refused.
The restaurant owner was terrified that his association with Sheila could cost him his business, his life savings, and most importantly his daughter Hope Logan (Annika Noelle).
B&B Spoilers – Deacon Sharpe Playing Sheila Carter?
Deacon is backed in to a corner with his new fiance, she has dirt on him and will use it. His best bet is to trick her in to trusting him and getting Sheila to confess to something on a recording so she will be locked away for good.
Deacon knows he will never be able to shake Sheila, but if she is behind bars she won't be able to do any damage in his life.
Of course, there's the added bonus that he will be a hero in the eyes of Brooke Logan (Katherine Kelly Lang) and their daughter.
What do you think B&B fans? Is Deacon playing his bride to be? IS Sheila Carter headed to heartbreak on the CBS soap?
Let us know what you think in the comments below and keep checking back here for more The Bold and the Beautiful spoilers, news, and updates.