The Bold And The Beautiful Spoilers: Deacon's Decision Spells Desperation – Brooke Reacts To Taylor
The Bold and the Beautiful spoilers document that Deacon Sharpe (Sean Kanan) knew Brooke Logan (Katherine Kelly Lang) was not interested in a romantic reunion with him months ago. Sheila Carter's (Kimberlin Brown) emergence as his love interest caused Deacon to sideline his thoughts about Brooke.
However, Taylor Hayes (Krista Allen) wants to use Deacon's known interest in her revived rival. Taylor's talks with Brooke and Deacon are intended to push them back into couple's status.
But Brooke only has eyes for Ridge Forrester (Thorsten Kaye). But her pact with Taylor prevented him from realistically reconciling with his eight-time wife.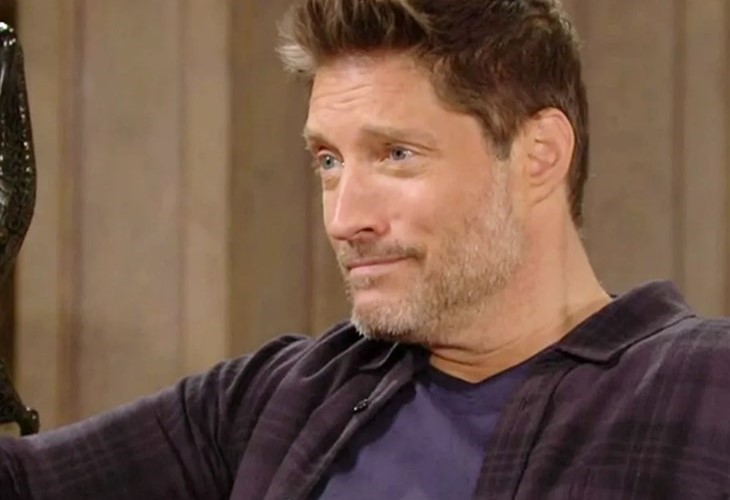 The Bold And The Beautiful Spoilers – Taylor Hayes Is Not An Engineer
Taylor is a world-renown psychiatrist. She has been using a series of unprofessional mind games to attempt to coerce Brooke and Deacon to reconsider each other.
But Taylor's efforts felt dead on arrival because Brooke's feelings for Deacon are nothing more than fond. While Brooke has come to respect his redemptive path and values his role as their daughter's (Hope Spencer, played by Annika Noelle) father, she has no desire to get back together and told him so in recent months.
Taylor believes she can pair Brooke off with Deacon, his co-worker turned employee, Paul Hollis Hollister (Hollis W. Chambers), or some other guy. If that happens, Taylor believes Ridge would default into her arms.
B&B Spoilers – Deacon Sharpe Can Not Have Sheila Carter
Sheila is working on a plan to clear her name. But Jack Finnegan (Ted King) has not accepted her proposal that he take her case.
It would seem Sheila has a lot of work to do before she can hope the justice system in California is persuaded to overlook her murder admission. That means Deacon can only have a visitation relationship with Sheila at the jail where she is being held. It is unlikely that would be enough for him.
So, with Sheila being unavailable, Deacon allows Taylor to talk him into making one more play for Brooke, which she rejects.
The Bold And The Beautiful Spoilers – Brooke Logan Motivated To Reconcile
Brooke has no motivation to reconcile with Deacon. She seems likely to learn that Taylor engineered his latest pitch. That should motivate Brooke to turn her attention back to Ridge.
The pact with Taylor, which Brooke wanted to keep alive, was based on both women laying off Ridge and working to maintain peace between the Forrester and Logan families. Taylor's recent call-out of Brooke about Hope's feelings for Thomas appears to end the pact. With that, viewers anticipate another revival between Brooke and Ridge on B&B.
This site is a leading source for everything linked to The Bold and the Beautiful. Check back regularly for B&B spoilers and news!