The Bold And The Beautiful Spoilers: Finn Rejected, Taylor Intercepts Steffy's Love Triangle
The Bold and the Beautiful spoilers for the week of August 14 reveal that a brand-new preview clip is out. It begins with John "Finn" Finnegan (Tanner Novlan) pleading with Steffy Forrester Finnegan (Jacqueline MacInnes Wood). However, Steffy rejects Finn's forgiveness plea and reunion request. Then, Taylor Hayes (Krista Allen) gets involved. Could Taylor help bring "SINN" back together again? Keep reading to find out what is coming up in the CBS soap opera.
The Bold And The Beautiful spoilers – John Finnegan's Emotional Mistake
B&B spoilers for the week of August 14 reveal that Steffy will continue staying at Eric Forrester's (John McCook) house with the children. After confronting Finn about hugging Sheila Carter (Kimberlin Brown), there was a shocking confession.
At that time, Finn defended Sheila after Kelly Spencer's (Sophia Paras McKinlay) life was saved at the beach. Despite Shiela's heroic actions, everyone but Finn is worried about what the villain will do next.
B&B Spoilers – Reunion Request Rejected
Even though Steffy left with Kelly and Hayes Forrester Finnegan (Alexander and Chase Banks) because of Sheila, Finn is blaming Liam Spencer (Scott Clifton).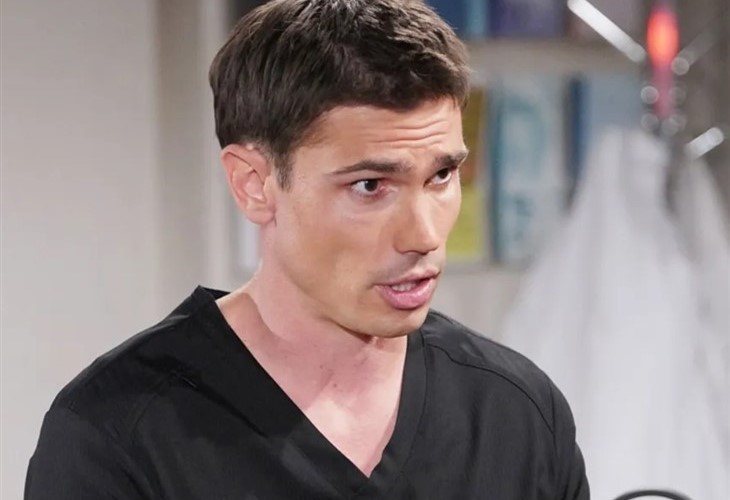 It's true that Liam is truly concerned about Steffy and Kelly. Liam is being honest about fearing Finn's dynamic with Sheila could endanger everyone else. This is why Steffy rejects Finn's reunion request.
At the same time, it seems that Liam is also acting like the old Thomas Forrester (Matthew Atkinson). While Liam's initial intentions are understandable, this is quickly spiraling into an obsession storyline.
I mean, what was up with Liam pulling the old "STEAM" family photo and putting it on his desk? It's as if Liam already thinks he has Steffy back.
The Bold And The Beautiful Spoilers – Taylor Hayes' Words Of Wisdom
The Bold and the Beautiful spoilers for the week of August 14 reveal that Steffy explains her decision to Taylor. While Taylor understands Steffy's fear and concerns, she goes to bat for Finn.
Taylor recommends that Steffy and Finn work this out together at home. However, will Steffy agree?
B&B Spoilers –'SINN' Fate
With Taylor being Team SINN and Ridge Forrester (Thorsten Kaye) siding with Liam, what does this mean for Finn's future? What will Finn have to do to earn Steffy's trust back and reunite with his family? Or will Liam end up winning in the end?
Which storyline are you looking forward to seeing the most during the week of August 14? What are your predictions for Steffy, Liam, Finn and Sheila?
What does the future hold for Ridge, Taylor, Thomas, Brooke Logan (Katherine Kelly Lang), Hope Logan (Annika Noelle) and the other characters?
Share your thoughts in the comment section below. Remember to keep watching the soap on CBS or Paramount+ to find out what happens next.
Be sure to catch up on everything happening with B&B right now. Come back often for The Bold and the Beautiful spoilers, news, and updates.